Copyright
©2008 The WJG Press and Baishideng.
World J Gastroenterol.
Jun 7, 2008;
14(21): 3430-3434
Published online Jun 7, 2008. doi: 10.3748/wjg.14.3430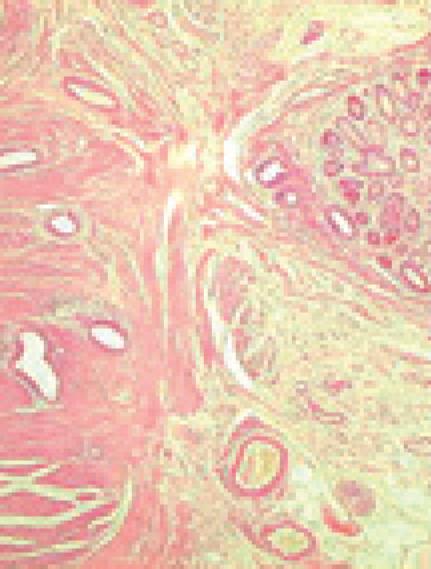 Figure 1 Histology of ileal wall showing endometrial tissue in the muscular layer, with foci of mucosal involvement.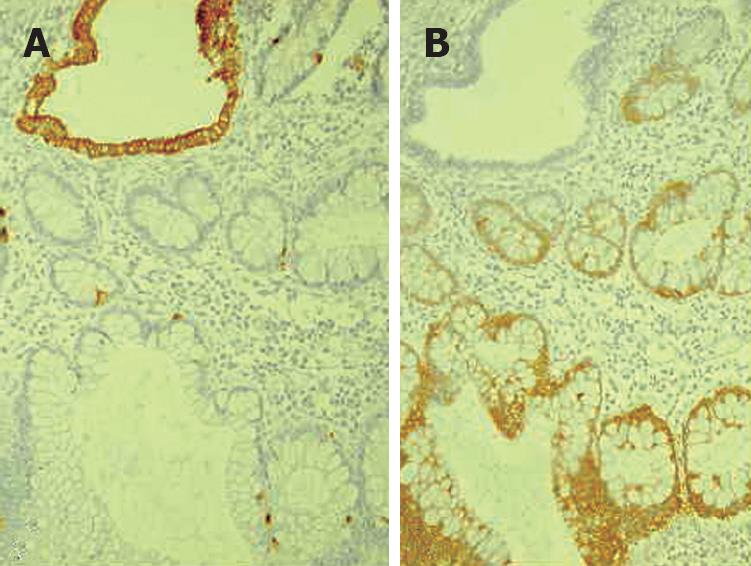 Figure 2 Histopathology showing CK20 immunostaining of intestinal epithelium (A) and CK 7 immunostaining of endometrioid glands (B).
---
Citation: Ceglie AD, Bilardi C, Blanchi S, Picasso M, Muzio MD, Trimarchi A, Conio M. Acute small bowel obstruction caused by endometriosis: A case report and review of the literature. World J Gastroenterol 2008; 14(21): 3430-3434
---