Copyright
©2008 The WJG Press and Baishideng.
World J Gastroenterol.
May 7, 2008;
14(17): 2631-2638
Published online May 7, 2008. doi: 10.3748/wjg.14.2631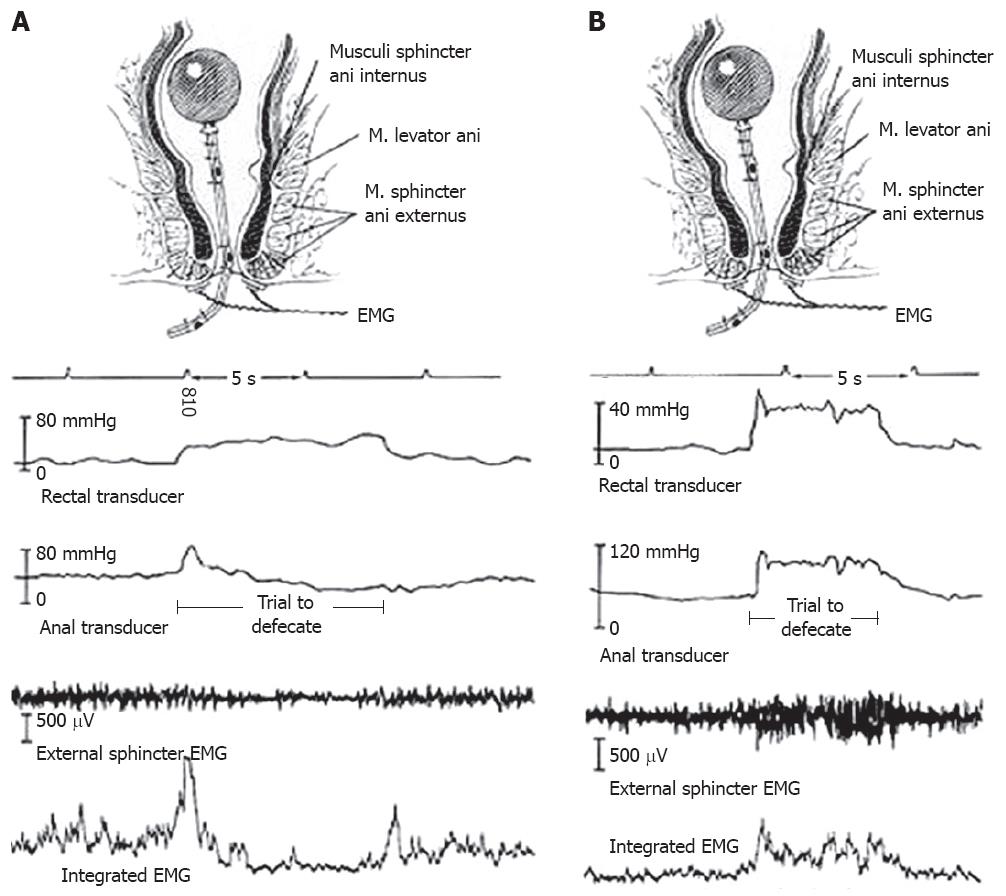 Figure 1 Manometric and electromyographic recordings seen with normal (A) and abnormal (B) defecation.
EMG: Electromyography; Footnote: Wald A. Manometry. In: Schuster MM, Crowel MD, Koch KL, eds. Atlas of Gastrointestinal Motility in Health and Disease 2nd ed, Hamilton, and Ontario: BC Decker; 2002: 289-303.
---
Citation: McCrea GL, Miaskowski C, Stotts NA, Macera L, Varma MG. Pathophysiology of constipation in the older adult. World J Gastroenterol 2008; 14(17): 2631-2638
---