Copyright
©2007 Baishideng Publishing Group Inc.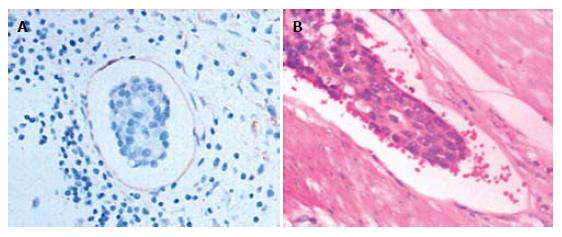 Figure 1 Immunohistochemical staining (A) and hematoxylin-eosin staining (B) of tumor cells (× 400) showing a tumor cell cluster in vascular spaces with brown-stained endothelial cells and tumor cells in blood vessel spaces with erythrocytes surrounded.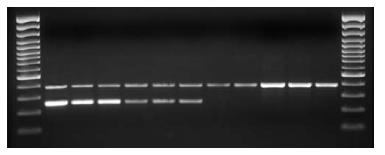 Figure 2 Expression of both CK20 mRNA and GAPDH detected in six patients and expression of only GAPDH detected in five patients.
---
Citation: Wang YD, Wu P, Mao JD, Huang H, Zhang F. Relationship between vascular invasion and microvessel density and micrometastasis. World J Gastroenterol 2007; 13(46): 6269-6273
---