Copyright
©2006 Baishideng Publishing Group Co.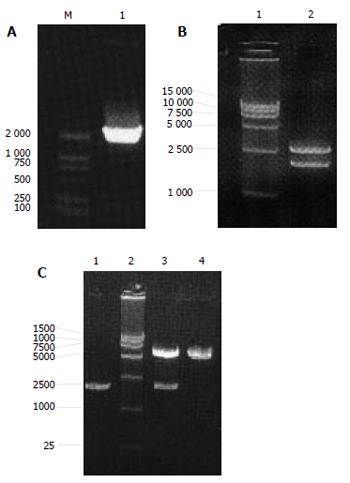 Figure 1 PCR results of NS3 gene(A), pMD 18-T/NS3 (B) and pcDNA3.
1(-)/NS3 (C) digested with Eco and BamHI.

Figure 3 Immunohistochemical staining of NS3 protein expressed in non-transfected (A), transfected with pcDNA3.
1(-)/NS3 (B), pcDNA3.1(-) (C) HL-7702 cells SDS-PAGE and Western blot as well as of NS3 protein expression in HL-7702 cells (D1-D2).
---
Citation: Li JW, Li K, Jiang J, Xu XL, Huang ZQ. Construction of eukaryotic expression plasmid containing HCV NS3 segment and protein expression in human HL-7702 hepatocytes. World J Gastroenterol 2006; 12(7): 1038-1042
---