Copyright
©2006 Baishideng Publishing Group Co.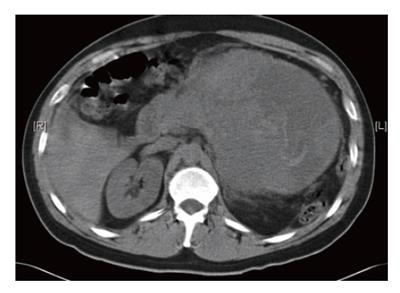 Figure 1 CT-scan showing a huge intra-abdominal mass with solid and cystic areas originating from the pancreas.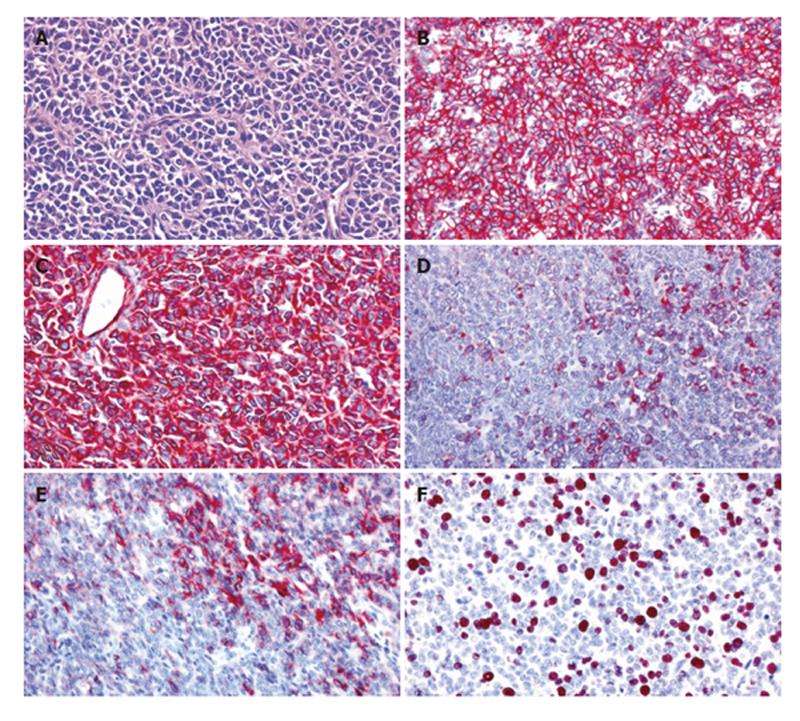 Figure 2 Histomorphological characteristics and immuno-labeling of PNET.
A: Solid tumor cell sheets separated by a delicate fibrovascular stroma; B: Strong membranous expression of CD99 (MIC-2) in the entire tumor cell population; C: Vimentin-positive neoplastic cells; D: Expression of cytokeratins (KL-1) in a minor tumor cell subset; E: Partial CD56-positive neoplastic population; F: Nuclear staining for the Ki67 proliferation antigen (MIB-1) in about 20%-30% of tumor cells.
---
Citation: Welsch T, Mechtersheimer G, Aulmann S, Mueller SA, Buechler MW, Schmidt J, Kienle P. Huge primitive neuroectodermal tumor of the pancreas: Report of a case and review of the literature. World J Gastroenterol 2006; 12(37): 6070-6073
---