Copyright
©2006 Baishideng Publishing Group Co.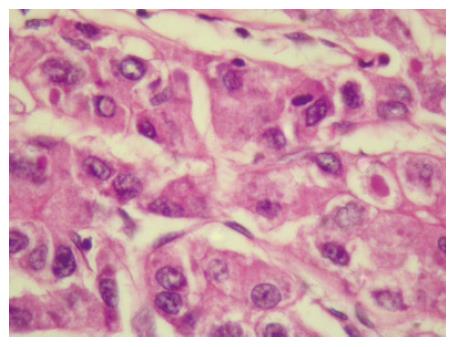 Figure 1 Tru cut biopsy of liver lesion showing increased trabecular thickness, cellular pleomorphism with vesicular nuclei.
Sinusoids are lined by flat endothelial cells, Kupffer cells are absent.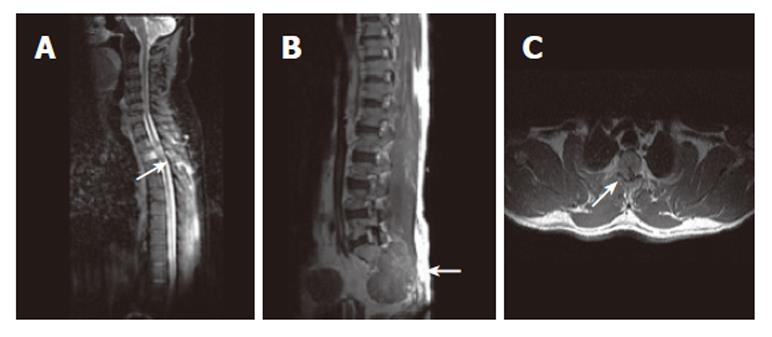 Figure 2 A: Sagittal MR image of cervicodorsal spine showing vertebral lesions with most prominent D3 vertebral lesion (arrow); B: Post contrast sagittal T1W SE MR image of the same patient showing lesion involving S2, S3 vertebrae (arrow) with associated large soft tissue component; C: T1W SE axial post contrast MR image showing right lateral epidural soft issue enhancing component (arrow) causing cord compression.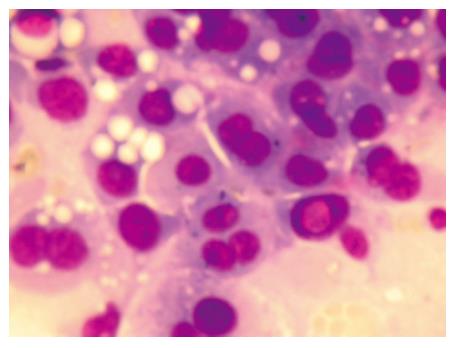 Figure 3 FNAC of vertebral metastasis showing cellular monomorphism, moderate pleomorphism with occasional intranuclear inclusion.
---
Citation: Doval DC, Bhatia K, Vaid AK, Pavithran K, Sharma JB, Hazarika D, Jena A. Spinal cord compression secondary to bone metastases from hepatocellular carcinoma. World J Gastroenterol 2006; 12(32): 5247-5252
---