Copyright
©2006 Baishideng Publishing Group Co.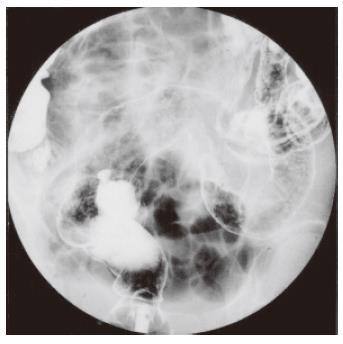 Figure 1 Barium enema shows loss of mucosal pattern with speculation, absent haustration, narrowing and shortening of the bowel, extending from the rectum to the distal transverse colon.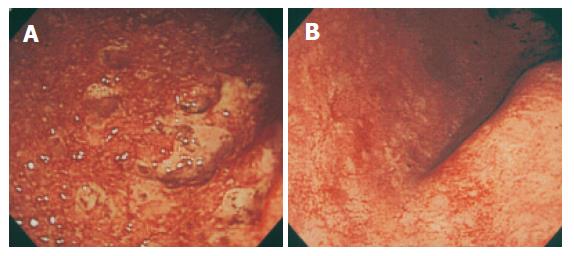 Figure 2 (A) Sigmoidoscopy revealed friable, edematous mucosa with granularity, mucous exudates and bleeding throughout the rectum and sigmoid colon.
Multiple erosions and punctate ulcers were observed without normal-appearing intervening mucosa. (B) Repeated colonoscopy before discharge revealed almost normal mucosa from the distal transverse colon to the rectum.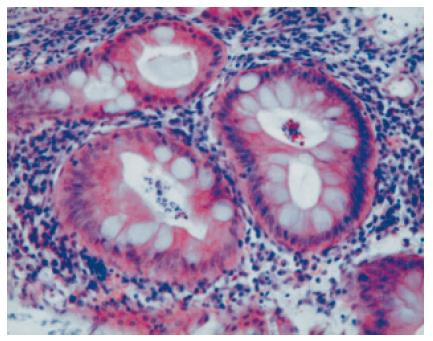 Figure 3 Histopathological examination of biopsied rectal mucosa showed severe neutrophil infiltration, goblet cell depletion and mild crypt abscess (hematoxylin and eosin staining).
---
Citation: Asada Y, Isomoto H, Shikuwa S, Wen CY, Fukuda E, Miyazato M, Okamoto K, Nakamura T, Nishiyama H, Mizuta Y, Migita K, Ito M, Kohno S. Development of ulcerative colitis during the course of rheumatoid arthritis: Association with selective IgA deficiency. World J Gastroenterol 2006; 12(32): 5240-5243
---