Copyright
©2006 Baishideng Publishing Group Co.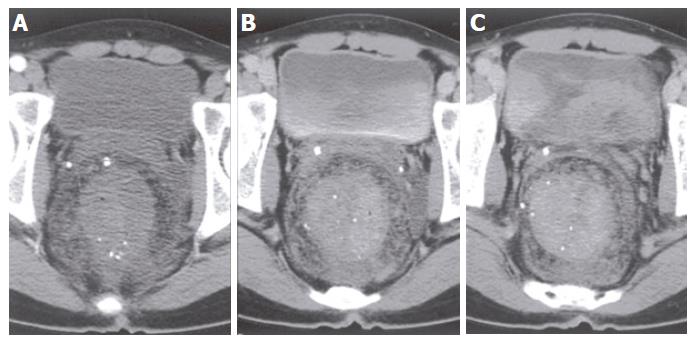 Figure 2 Abdomen-pelvis triphasic computed tomography showing an arterial phase image of mucosal enhacement (A) venous (B) and delayed(C) phase images of delayed diffuse wall enhancement.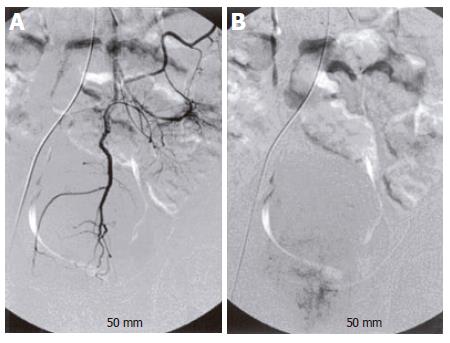 Figure 4 Selective angiography of superior and inferior mesenteric artery showing normal arterial phase (A) and venous pooling in rectum in the delayed phase (B).

Figure 5 Dilated subserosal veins seen in operation (A), great enlarged vessels observed in submucosal and serosal layer at low power, HE×10 (B), and distortion of vascular wall found in enlarged vessels at high power, HE×40 (C).
---
Citation: Han JH, Jeon WJ, Chae HB, Park SM, Youn SJ, Kim SH, Bae IH, Lee SJ. A case of idiopathic colonic varices: A rare cause of hematochezia misconceived as tumor. World J Gastroenterol 2006; 12(16): 2629-2632
---