Copyright
©2006 Baishideng Publishing Group Co.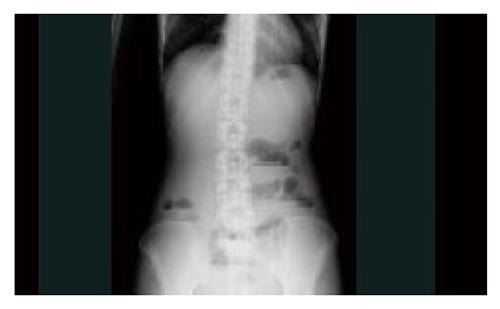 Figure 1 Plain abdominal X-ray showed air-fluid levels of the small intestine loop in the upper abdomen.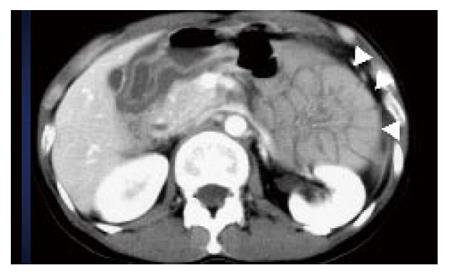 Figure 2 Abdominal CT scan also showed an encapsulated small bowel loop with no dilatation in the left upper abdomen (white arrow head).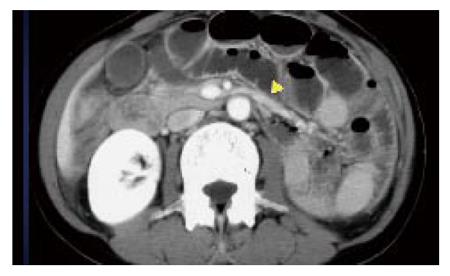 Figure 3 Inferior mesenteric vein (IMV) was located in the anterior of the encapsulated small bowel loop formation (yellow arrow head).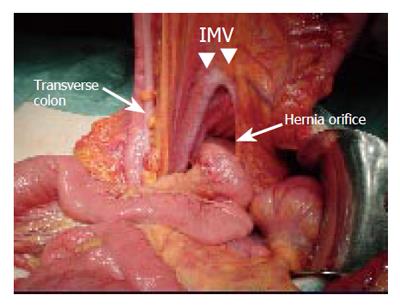 Figure 4 Large orifice of the hernia sac (white arrow) in the transverse mesentery and IMV formation.
The small intestine had herniated through hernia orifice.
---
Citation: Kurachi K, Nakamura T, Hayashi T, Asai Y, Kashiwabara T, Nakajima A, Suzuki S, Konno H. Left paraduodenal hernia in an adult complicated by ascending colon cancer: A case report. World J Gastroenterol 2006; 12(11): 1795-1797
---