Copyright
©2006 Baishideng Publishing Group Co.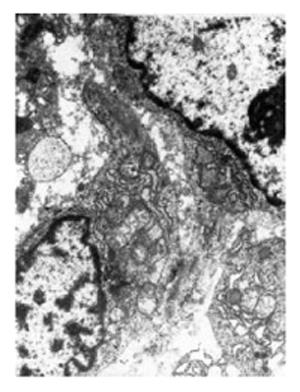 Figure 3 Morphology of TIDCs .
D represents TIDCs, T represents tumor cells. (magnification x 10000)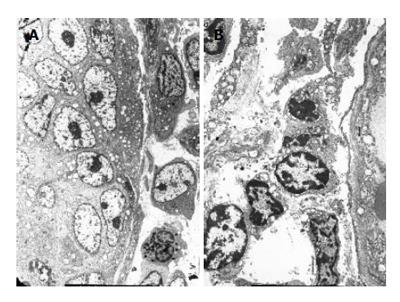 Figure 4 Lymphocytes in earlier (A) and later (B) stages of rectal cancer.
(magnification: A x4000, B x2000)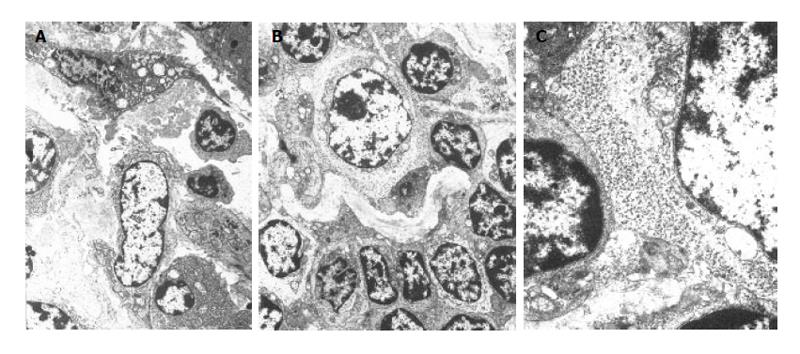 Figure 5 Relations between TILs and tumors cells (A), TIDCs and TILs (B) and glycogen granules (C).
(magnification: A, x 4000, B x3500, C x15000)
---
Citation: Xie ZJ, Jia LM, He YC, Gao JT. Morphological observation of tumor infiltrating immunocytes in human rectal cancer. World J Gastroenterol 2006; 12(11): 1757-1760
---