Copyright
©2006 Baishideng Publishing Group Co.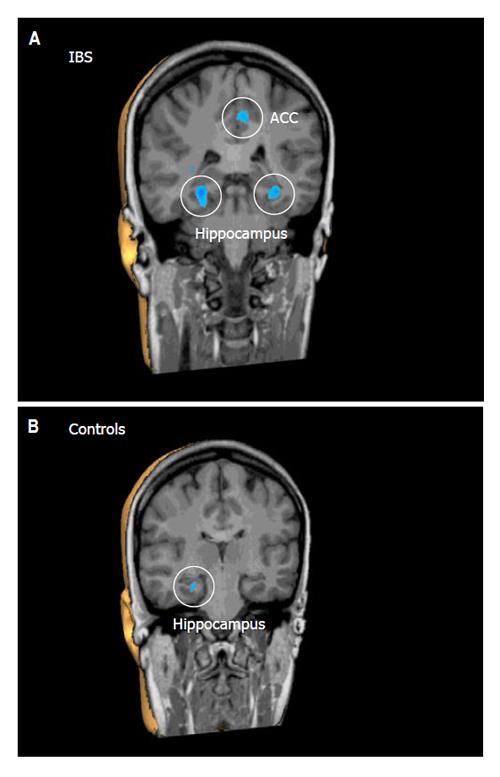 Figure 1 Auditory stimulation with emotional words induced significant de-activations of the hippocampus bilateral, and of the anterior cingulated cortex (ACC) in IBS patients, but only a very small deactivation of the right hippocampus in controls (P < 0.
001).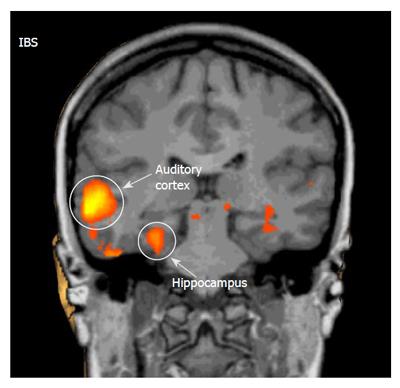 Figure 2 In IBS patients, auditory stimulation with neutral words induced significant activation of the hippocampus (P < 0.
001).
---
Citation: Andresen V, Poellinger A, Tsrouya C, Bach D, Stroh A, Foerschler A, Georgiewa P, Schmidtmann M, Voort IRVD, Kobelt P, Zimmer C, Wiedenmann B, Klapp BF, Monnikes H. Cerebral processing of auditory stimuli in patients with irritable bowel syndrome. World J Gastroenterol 2006; 12(11): 1723-1729
---