Copyright
©2006 Baishideng Publishing Group Co.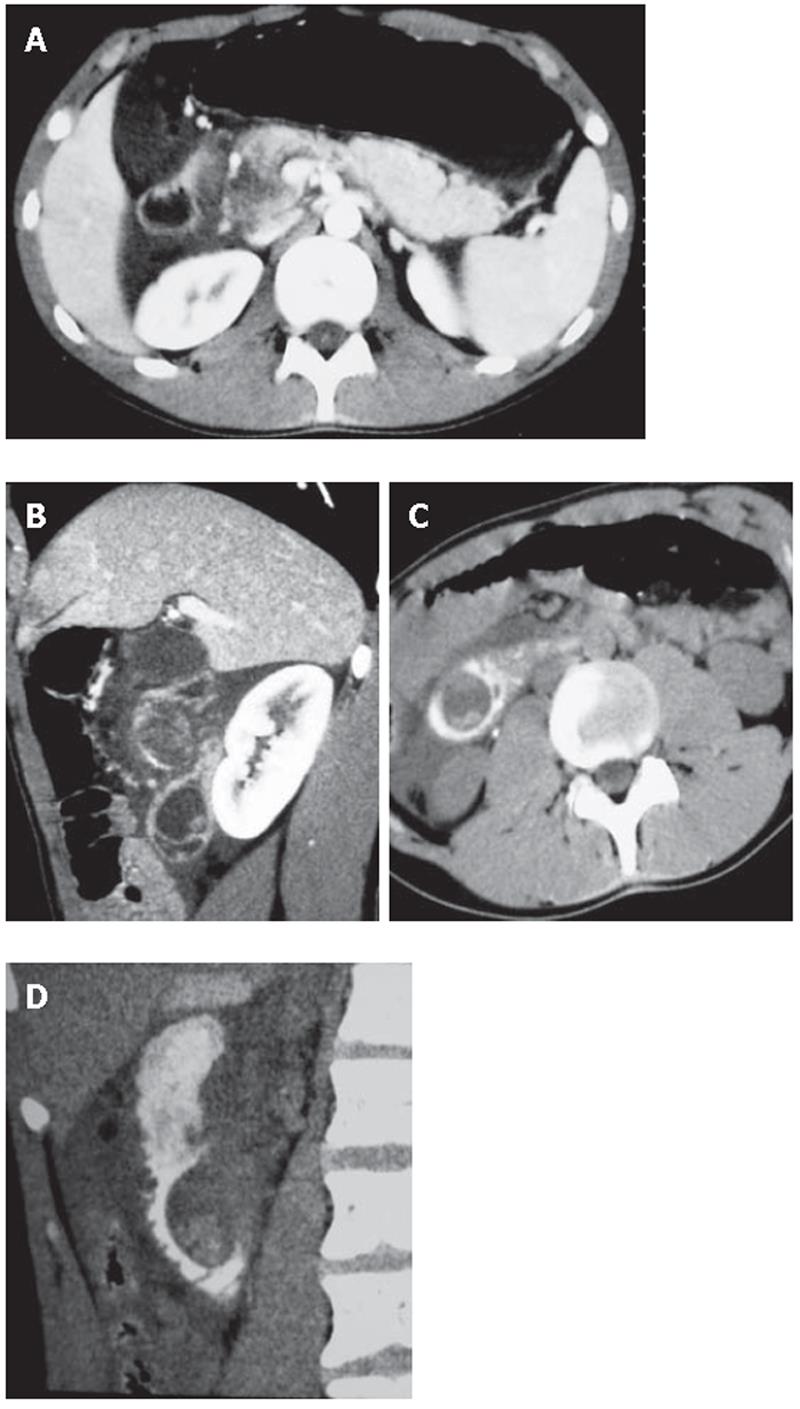 Figure 1 MSCT findings.
A and B: On axial plane after i.v. injection of contrast medium the head of the pancreas presents a necrosis area, and on oblique plane the duodenum shows a cystic lesion filled with small stones; C and D: Oral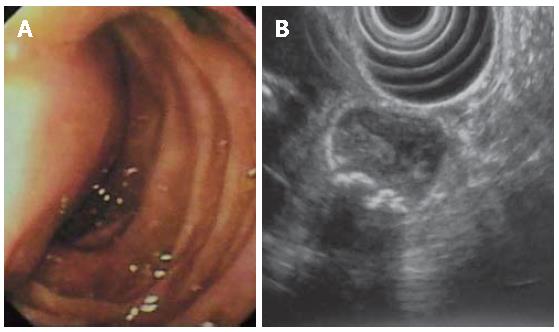 Figure 2 Endoscopic (A) and EUS (B) findings.
By endoscopy the lesion appears as a submucosal mass obstructing the bile ostium and protruding into the duodenal lumen; EUS procedure was impossible to obtain further information because of the cystic lesion large size. The presence of calculi in the lesion was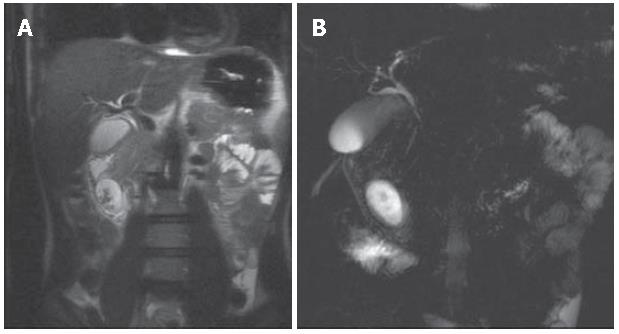 Figure 3 MRCP findings.
A: Axial HASTE sequences demonstrate the intraluminal site of the duodenal cystic lesion with filling defects in the gravity dependent position; B: After superparamagnetic oral contrast medium administration the hyperintense cystic lesion does not change signal intensity.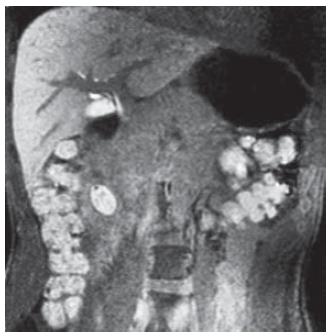 Figure 4 MRCP findings after Gadolinium BOPTA injection.
Coronal VIBE sequences obtained in the delayed phase (2h) reveal the presence of hyperintense bile simultaneously in the biliary tree and in the cystic lesion, confirming the relationship between these two structures.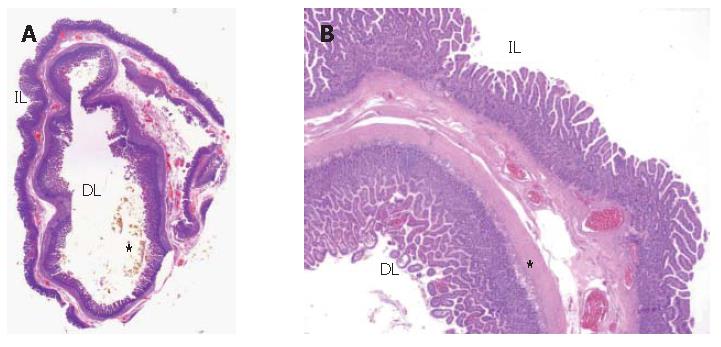 Figure 6 Mucosa, submucosa and muscle coats found in pathological ehamination.
A: Gross transversal section of the specimen "in toto": inside it is possible to see the duplication lumen (DL) while the intestinal lumen is outside (IL). In the inner lumen there are bile plugs (*); B: Histology of the duodenal duplication. Microscopic low power view of the duplication wall (2x). The wall is composed of muscolaris propria extending into the septum between the duplicated segment and the mucosal lining. Intestinal mucosa is on both sides of the duplication, with a lot of macrophage cells (*) in the lamina propria of the internal one.
---
Citation: Guarise A, Faccioli N, Ferrari M, Romano L, Parisi A, Falconi M. Duodenal duplication cyst causing severe pancreatitis: Imaging findings and pathological correlation. World J Gastroenterol 2006; 12(10): 1630-1633
---