Copyright
©2005 Baishideng Publishing Group Inc.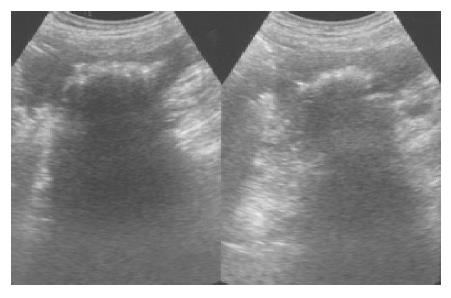 Figure 1 Right intercostal sonogram obtained 4 mo after surgery show a cystic mass with irregular internal components.
Posteriorly, the mass has strong acoustic shadowing.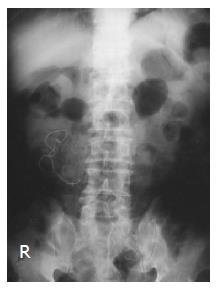 Figure 2 Plain roentgenogram of abdomen after abdominal sonogram.
Notice serpentine linear opacity over the right portion of abdomen, some mottled hyperdensities are adjacent to this linear opacity- all diagnostic features of a retained gauze.
---
Citation: Shyung LR, Chang WH, Lin SC, Shih SC, Kao CR, Chou SY. Report of gossypiboma from the standpoint in medicine and law. World J Gastroenterol 2005; 11(8): 1248-1249
---