Copyright
©2005 Baishideng Publishing Group Inc.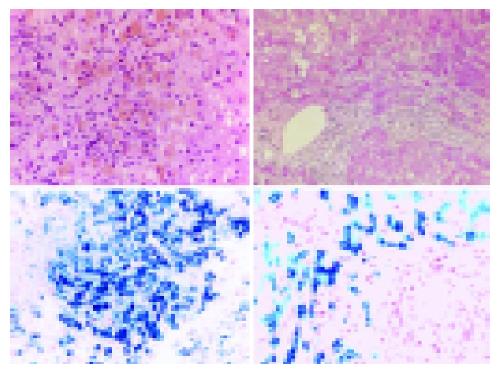 Figure 1 Liver histology of two patients with hereditary corpuscular hemolysis.
Liver biopsies from patient 1 and 2 were fixed in formaldehyde and embedded in paraffin following standard protocols. Sections of 4-µm thickness were stained either with hematoxylin–eosin (HE-stain) or Perls Prussian Blue. Hepatic iron deposition was graded according to DiBisceglie.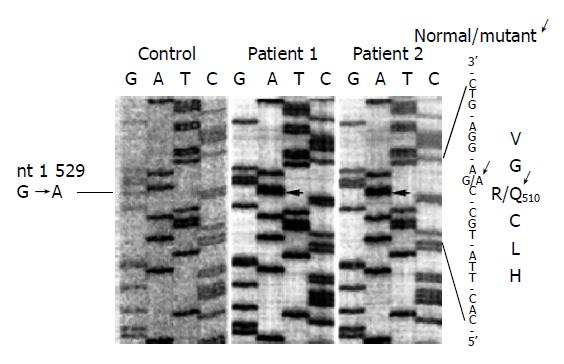 Figure 2 Partial sequence analysis of the pyruvate kinase gene (exon 11) in the patients described. Genomic DNA was prepared from peripheral blood mononuclear cells (PBMC) and sequenced according to standard protocols, applying [α35S] dATP during the termination reaction and subsequent fluorography.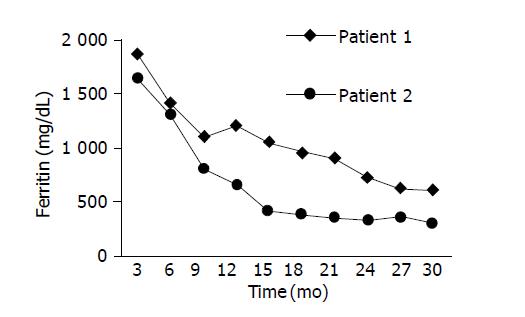 Figure 3 Decrease of iron overload in the patients under desferrioxamine therapy.
Iron metabolism was assessed by serum ferritin concentration over a period of time of 30 mo.
---
Citation: Hilgard P, Gerken G. Liver cirrhosis as a consequence of iron overload caused by hereditary nonspherocytic hemolytic anemia. World J Gastroenterol 2005; 11(8): 1241-1244
---