Copyright
©2005 Baishideng Publishing Group Inc.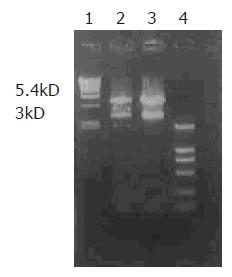 Figure 1 Restriction enzyme digestion of recombinant plasmids pcDNA3-Kit-W and pcDNA3-Kit-NW at XbaI and HindIII. Lane 1: DNA/EcoRI+HindIII marker; lane 2: pcDNA3-Kit-W clone; lane 3: pcDNA3-Kit-NW clone; lane 4: DL-2000 marker.

Figure 3 Western blotting of pcDNA3-Kit-W, pcDNA3-Kit-NW, and pcDNA3 on HEKC line.
Lanes 1-3: pcDNA3-Kit-NW; lanes 4-6: pcDNA3-Kit-W; lanes 7 and 8: pcDNA3.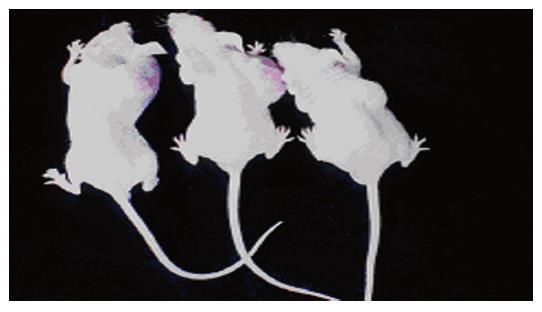 Figure 4 Tumor growth in nude mice 6 wk after being implanted with cells transfected with pcDNA3-Kit-NW.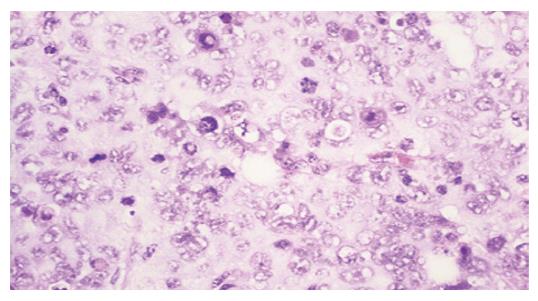 Figure 5 Giant, bizarre-shaped pyknotic nucleoli, or prominent pathologic mitosis in tumor (HE ×200).
---
Citation: Bai CG, Liu XH, Xie Q, Feng F, Ma DL. A novel gain of function mutant in C-kit gene and its tumorigenesis in nude mice. World J Gastroenterol 2005; 11(45): 7104-7108
---