Copyright
©2005 Baishideng Publishing Group Inc.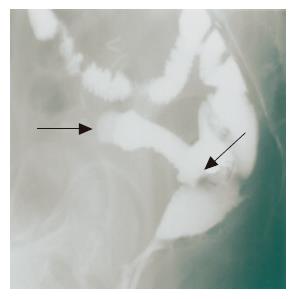 Figure 2 Pouchography shows a blind loop 10 cm in length (arrow head) and apical bridge formation (arrow).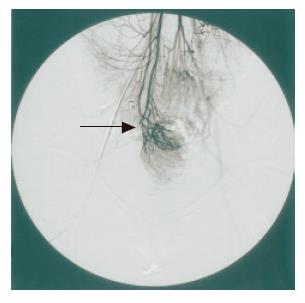 Figure 3 Superior mesenteric arteriography shows a marginal disconnection of the arcade (superior mesenteric artery–ileocolic artery) (arrow).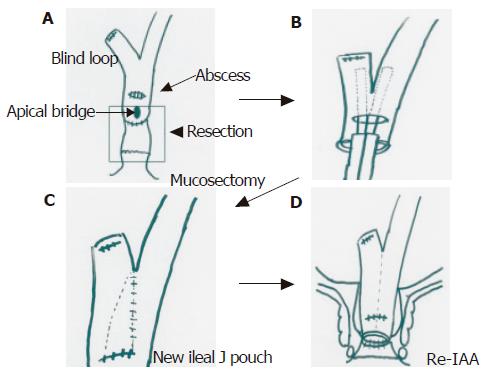 Figure 4 A: Mucosectomy and ileal pouch excision; B: side to side anastomosis of blind loop by linear stapler; C: reconstruction of a new ileal pouch; D: re-ileal pouch anal anastomosis.
---
Citation: Toiyama Y, Araki T, Yoshiyama S, Miki C, Kusunoki M. Secondary pouchitis in a post-operative patient with ulcerative colitis, successfully treated by salvage surgery. World J Gastroenterol 2005; 11(43): 6888-6890
---