Copyright
©2005 Baishideng Publishing Group Inc.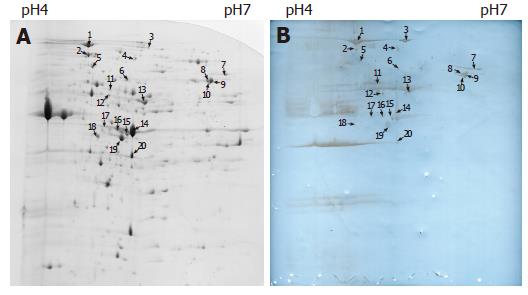 Figure 1 A: Two-dimensional electrophoresis profile of S.
flexneri 2a 2457T membrane proteins, stained with Colloidal Coomassie Blue; B: Western blot of membrane proteins of S. flexneri 2a 2457T. Gel equal to Figure 1A was electroblotted onto nitrocellulose membrane using a semi-dry transfer unit.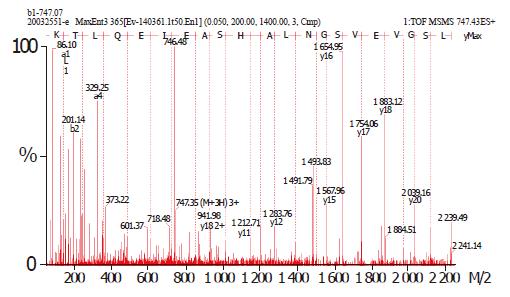 Figure 2 Mass spectra showing the determination of a partial peptide sequence of the hypothetical protein (spot 1).
---
Citation: Ying TY, Wang JJ, Wang HL, Feng EL, Wei KH, Huang LY, Huang PT, Huang CF. Immunoproteomics of membrane proteins of Shigella flexneri 2a 2457T. World J Gastroenterol 2005; 11(43): 6880-6883
---