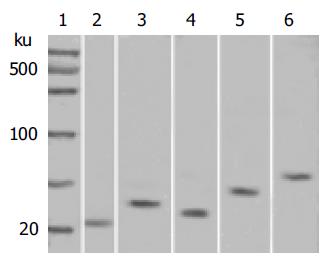 Figure 1 Western blot analysis of the accurate expression of apoptotic signal proteins.
Lane 1: marker; lane 2: FADD; lane 3: TRADD; lane 4: FasL; lane 5: Fas; lane 6: NFκB.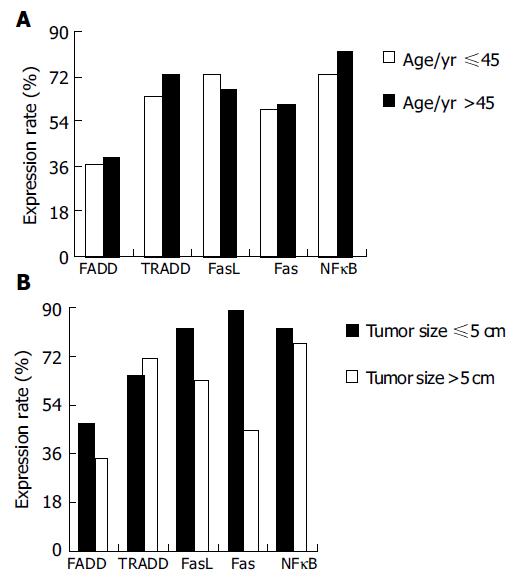 Figure 2 Different expressions of five proteins before and after 45 years (A) and different tumor size (B).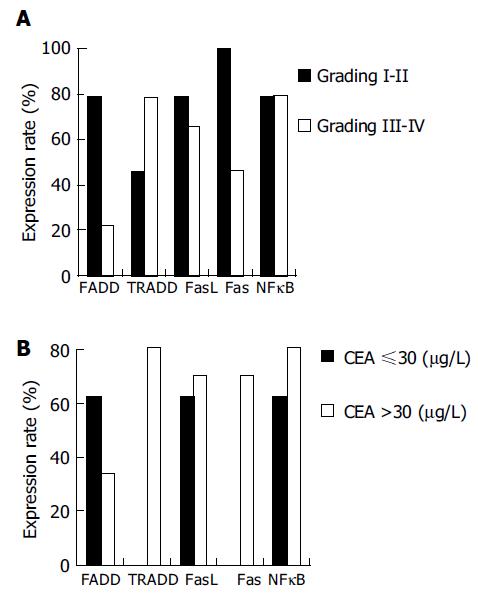 Figure 3 Different expressions of the five proteins with different pathological grading (A) and different serum CEA (B).
---
Citation: Zhao XH, Gu SZ, Tian HG, Quan P, Pan BR. Clinical significance of expression of apoptotic signal proteins in gastric carcinoma tissue. World J Gastroenterol 2005; 11(25): 3846-3849
---