Copyright
©2012 Baishideng Publishing Group Co.
World J Methodol.
Apr 26, 2012;
2(2): 18-23
Published online Apr 26, 2012. doi: 10.5662/wjm.v2.i2.18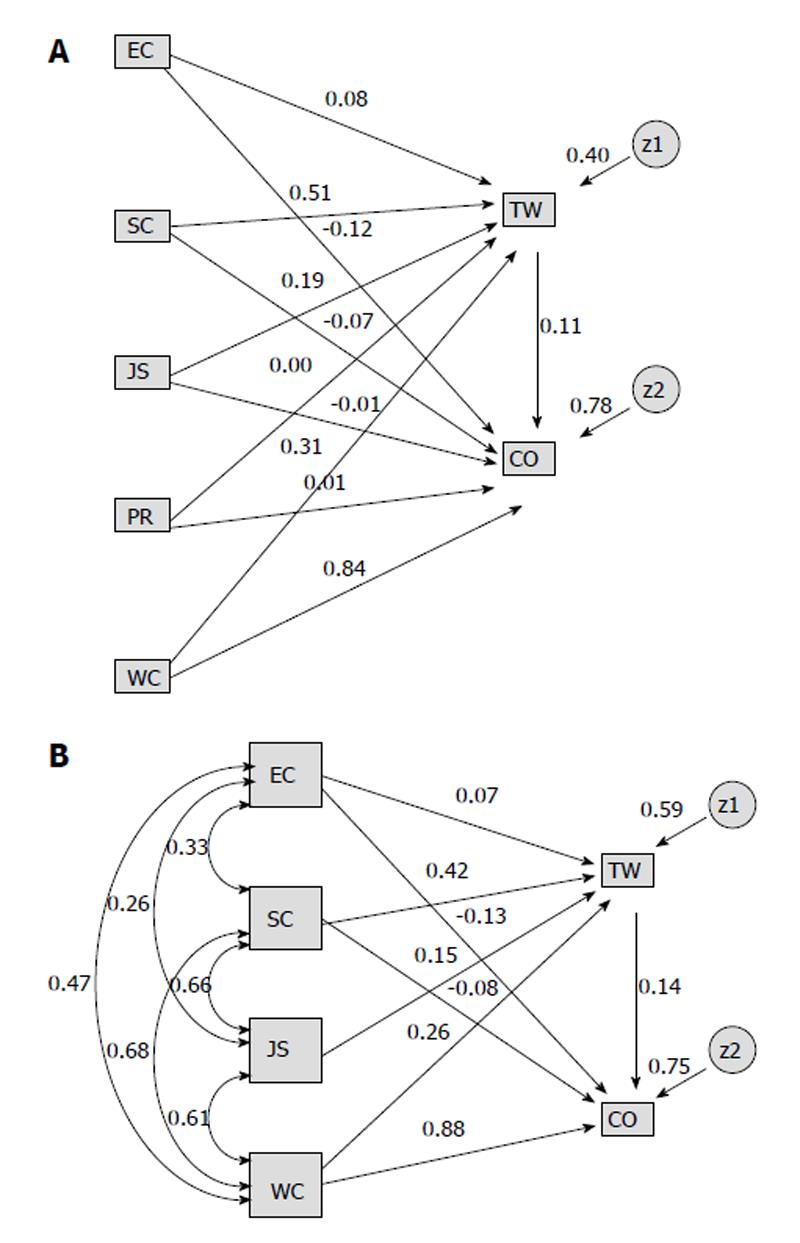 Figure 1 Path analysis and revised path analysis (B) of predictors for perceived teamwork and collaboration.
Teamwork (TW); collaboration (CO); effective communication (EC); safety culture (SC); job satisfaction (JS); work pressure (PR); and work climate (WC).
---
Citation: Chien SF, Wan TT, Chen YC. Factors influencing teamwork and collaboration within a tertiary medical center. World J Methodol 2012; 2(2): 18-23
---