Copyright
©2014 Baishideng Publishing Group Inc.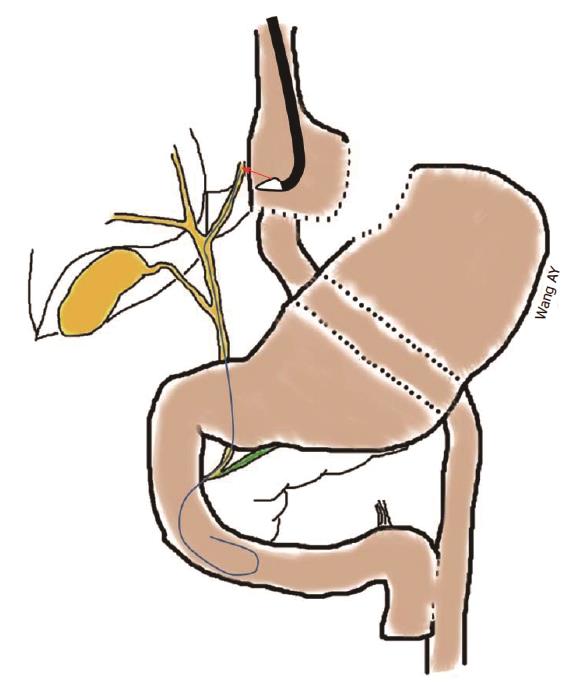 Figure 7 Using a therapeutic linear-array echoendoscope, a 19 G fine-needle-aspiration needle can be directed into dilated intrahepatic bile ducts in the left lobe of the liver.
Once biliary access is established, up to an 0.035" guidewire can be passed antegrade across the extrahepatic bile duct and into the duodenum so as to facilitate rendezvous endoscopic retrograde cholangiopancreatography or antegrade bile duct therapy, such as large papillary balloon dilation to create sufficient space to push stones out of the bile duct and into the duodenum.
---
Citation: Cosgrove ND, Wang AY. Endoscopic approaches to biliary intervention in patients with surgically altered gastroduodenal anatomy. World J Surg Proced 2014; 4(2): 23-32
---