Copyright
©2013 Baishideng Publishing Group Co.
World J Immunol.
Mar 27, 2013;
3(1): 1-6
Published online Mar 27, 2013. doi: 10.5411/wji.v3.i1.1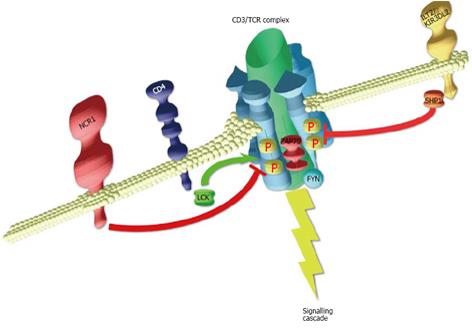 Figure 1 Tuning CD3/T cell receptor signalling threshold by natural killer receptors on Sézary tumoral cells.
Ig-like transcript 2 (ILT2) or KIR3DL2 receptors on Sézary cells lower the threshold of T-cell receptor activation through the activation of the SHP1 phosphatase. Natural cytotoxicity receptors (NCR)1 (NKp46) receptors associate with CD3z-g chains and, when in close proximity, the NCR1 prevents the phosphorylation of CD3z chains of the T cell receptor complex. These mechanisms can be seen as a way to escape antigen-receptor mediated cell death associated with chronic T-cell stimulation in Sézary syndrome.
---
Citation: Schmitt C, Marie-Cardine A, Bagot M, Bensussan A. Natural killer reprogramming in cutaneous T-cell lymphomas: Facts and hypotheses. World J Immunol 2013; 3(1): 1-6
---