Copyright
©2013 Baishideng Publishing Group Co.
World J Stomatol.
Nov 20, 2013;
2(4): 97-102
Published online Nov 20, 2013. doi: 10.5321/wjs.v2.i4.97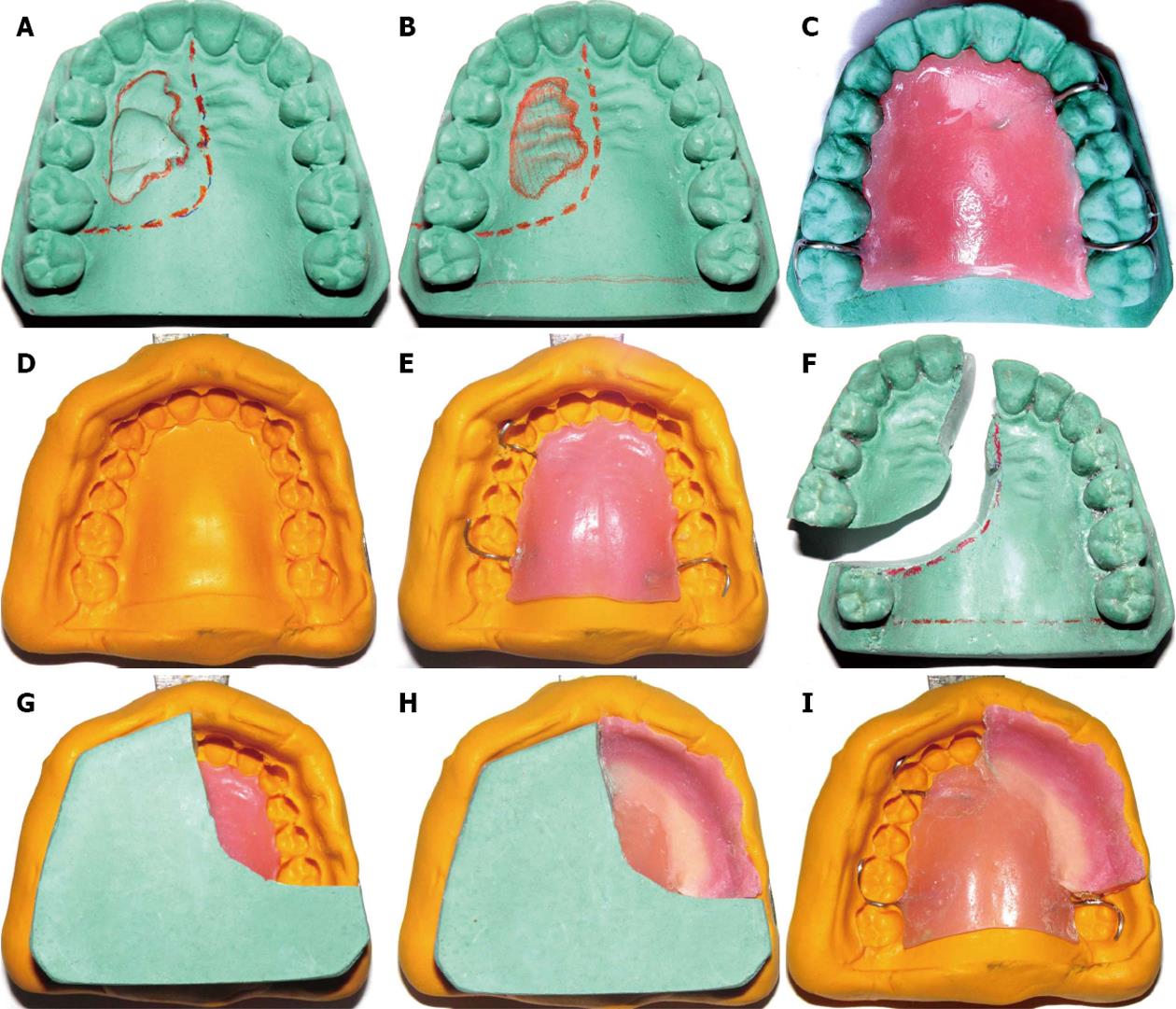 Figure 1 Technique to fabricate surgical obturator duplicating original tissue-form.
A: Working cast; B: Modification of cast; C: Prosthetic base; D: Putty impression index; E: Prosthetic base transferred onto putty index; F: Maxillary cast sectioned; G: Reseating of putty index onto sectioned cast; H: Creation of the prosthetic teeth in tooth-colored and facial surface in pink-colored resin; I: Removal of cast from index.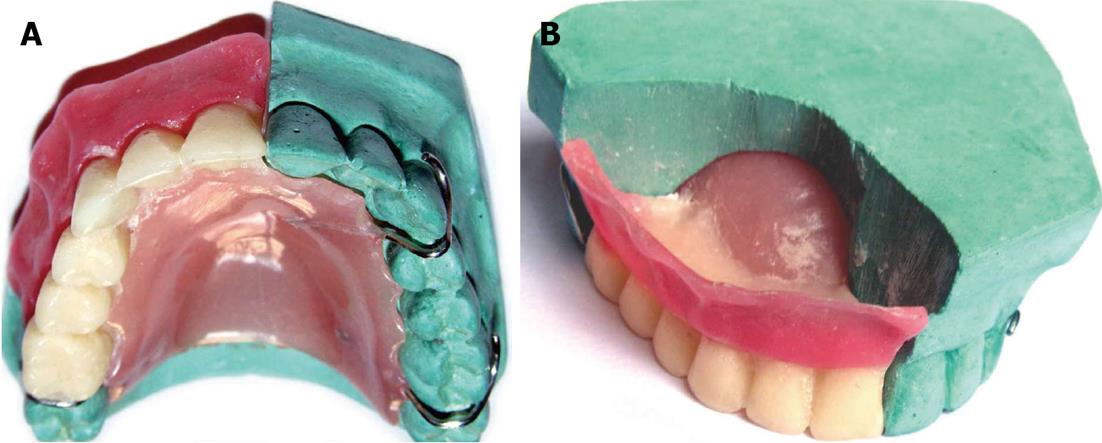 Figure 2 Completed obturator.
A: Palatal view; B: Obturator in relation with remaining normal structures on cast.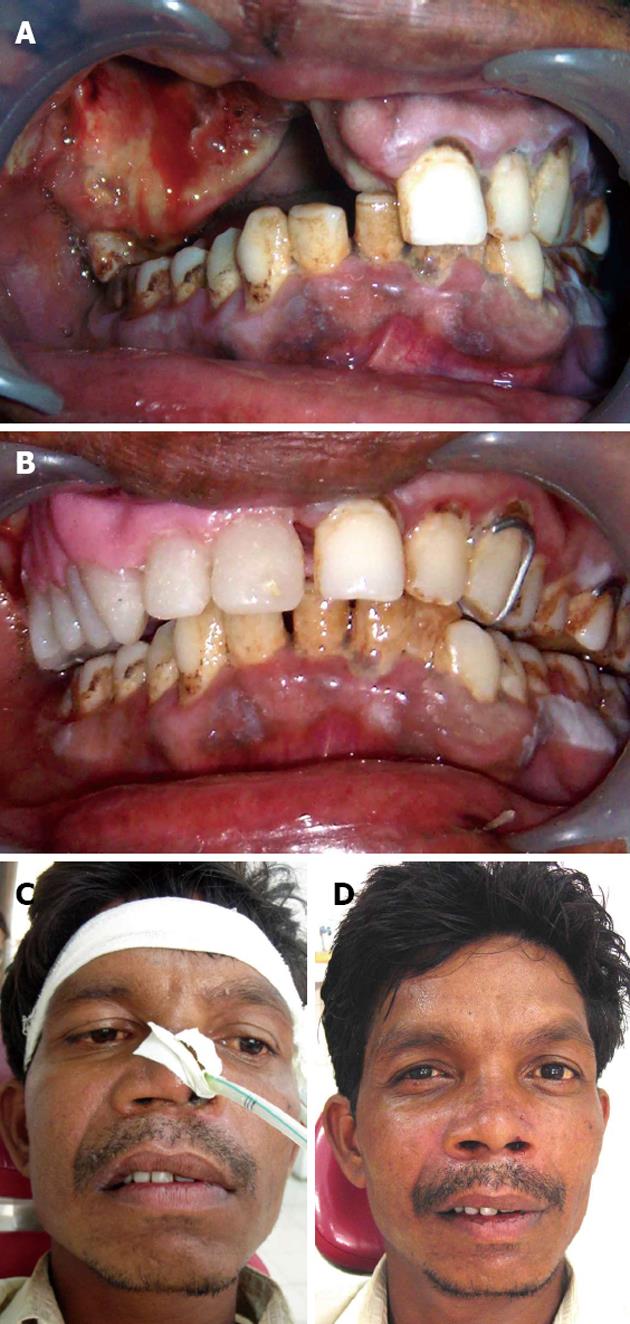 Figure 3 Post-treatment view immediate and after 6 mo.
A: Immediate post-surgical view; B: Obturator in place; C: Immediate post treatment extraoral view; D: Six month post treatment extraoral view.
---
Citation: Patil PG. Surgical obturator duplicating original tissue-form restores esthetics and function in oral cancer. World J Stomatol 2013; 2(4): 97-102
---