World J Otorhinolaryngol.
Dec 20, 2019;
8(2): 12-18
Published online Dec 20, 2019. doi: 10.5319/wjo.v8.i2.12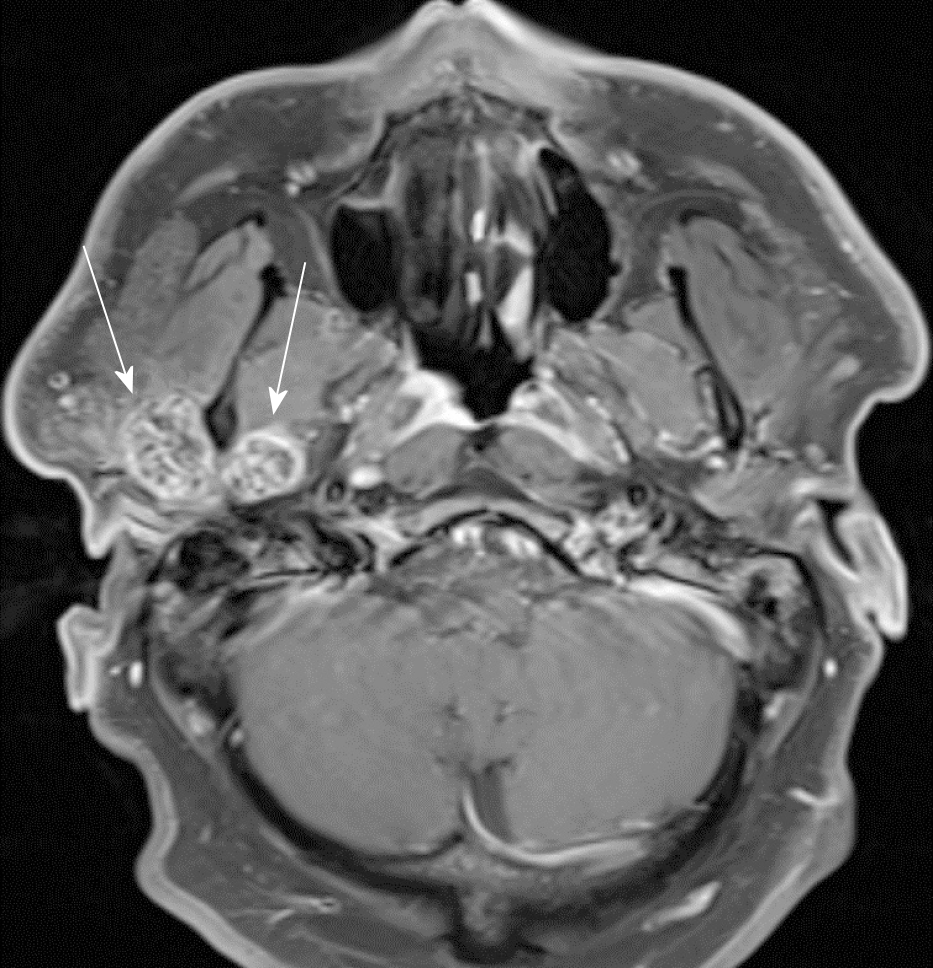 Figure 2 Axial cut of magnetic resonance imaging T1 weighted post-contrast image depicting the bilobed mass within the temporomandibular joint space on either side of the mandibular condyle (arrows) with associated joint capsule distention.
On magnetic resonance imaging STIR sequence images (not pictured), significant joint effusion is noted.
---
Citation: Romero N, Mulcahy CF, Barak S, Shand MF, Badger CD, Joshi AS. Synovial osteochondromatosis of the temporomandibular joint: A case report. World J Otorhinolaryngol 2019; 8(2): 12-18
---