World J Otorhinolaryngol.
Dec 20, 2019;
8(2): 12-18
Published online Dec 20, 2019. doi: 10.5319/wjo.v8.i2.12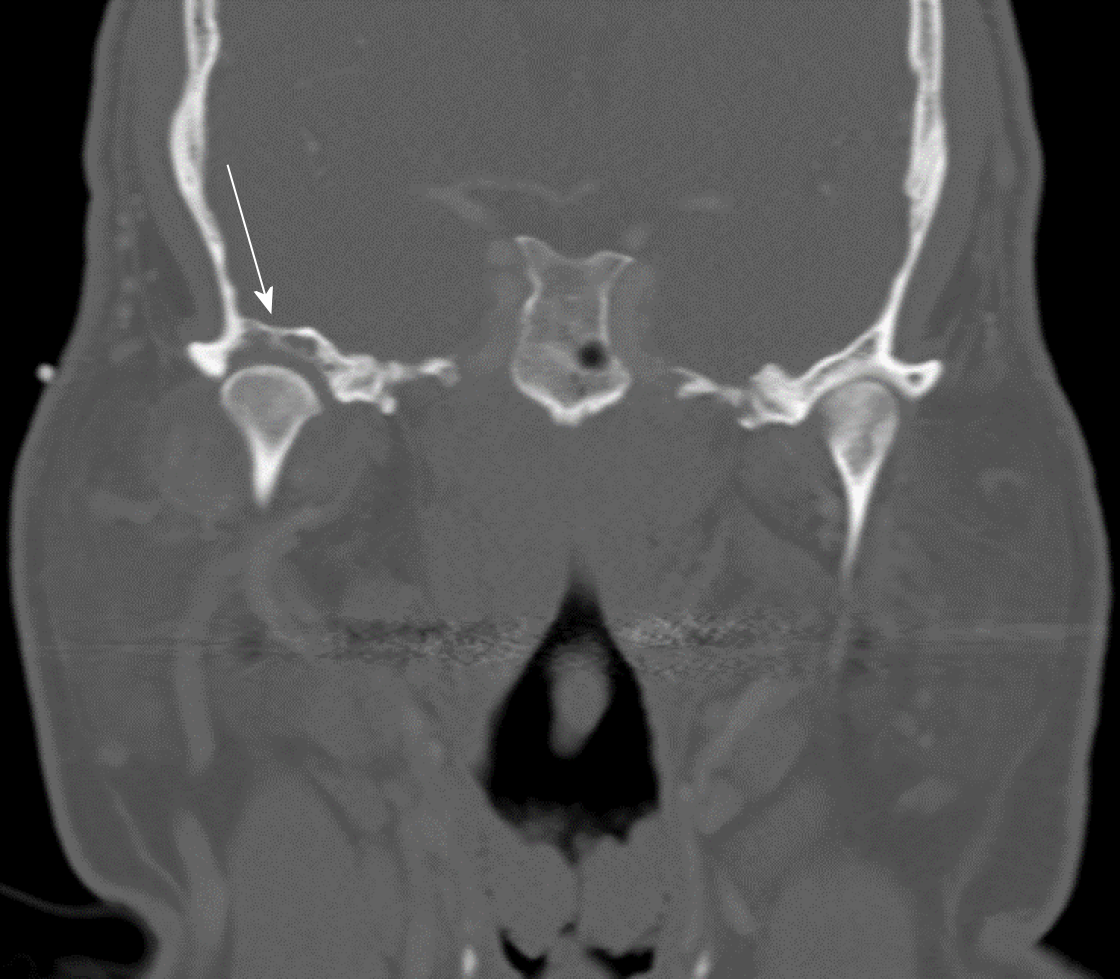 Figure 1 Coronal cut of computed tomography image (bone window) highlighting the erosion of the right glenoid fossa (arrow).
A soft tissue mass can faintly be observed on either side of the mandibular condyle, which is better delineated in a soft tissue window (not pictured).
---
Citation: Romero N, Mulcahy CF, Barak S, Shand MF, Badger CD, Joshi AS. Synovial osteochondromatosis of the temporomandibular joint: A case report. World J Otorhinolaryngol 2019; 8(2): 12-18
---