Copyright
©2013 Baishideng Publishing Group Co.
World J Otorhinolaryngol.
Nov 28, 2013;
3(4): 114-133
Published online Nov 28, 2013. doi: 10.5319/wjo.v3.i4.114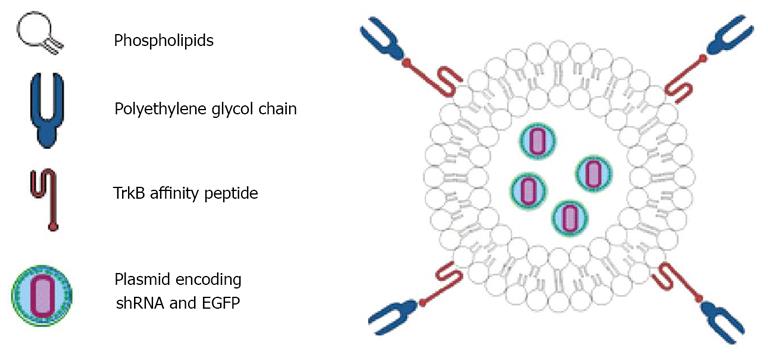 Figure 6 Illustration of the tyrosine kinease B receptor-targeting liposome nanoparticles that express short hairpin RNA to silence inhibitor of differentiation and DNA binding-2 and a reporter enhanced green fluorescent protein.
shRNA: Short hairpin RNA; EGFP: Enhanced green fluorescent protein; TrkB: Tyrosine kinease B receptor.
---
Citation: Pyykkö I, Zou J, Zhang Y, Zhang W, Feng H, Kinnunen P. Nanoparticle based inner ear therapy. World J Otorhinolaryngol 2013; 3(4): 114-133
---