Copyright
©2013 Baishideng Publishing Group Co.
World J Otorhinolaryngol.
Nov 28, 2013;
3(4): 114-133
Published online Nov 28, 2013. doi: 10.5319/wjo.v3.i4.114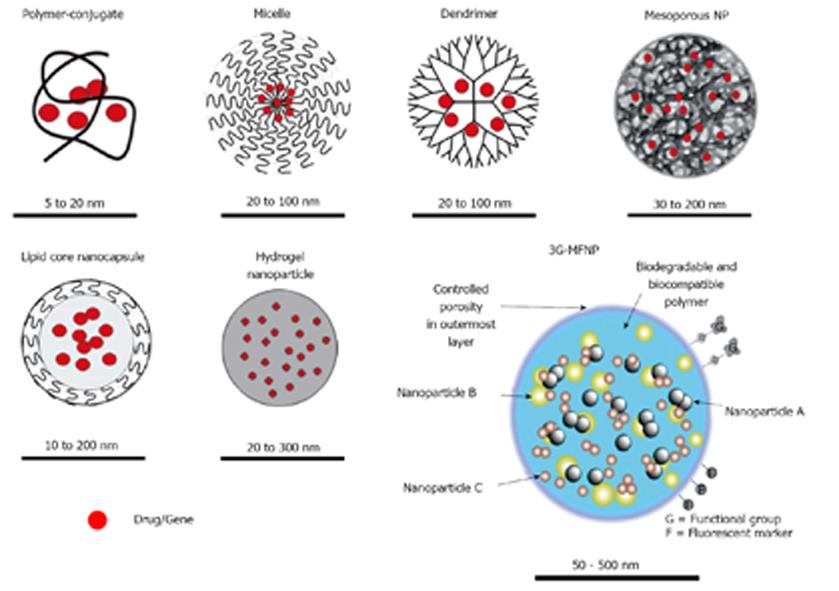 Figure 2 Examples of nanoparticles.
The 3G-multifunctional nanoparticle (MNFP) indicates the functionalized third generation multifunctional nanoparticle. The red dots indicate drug/gene incorporation. The respective nanoparticle sizes are shown for each nanoparticle (NP).
---
Citation: Pyykkö I, Zou J, Zhang Y, Zhang W, Feng H, Kinnunen P. Nanoparticle based inner ear therapy. World J Otorhinolaryngol 2013; 3(4): 114-133
---