Copyright
©2010 Baishideng Publishing Group Co.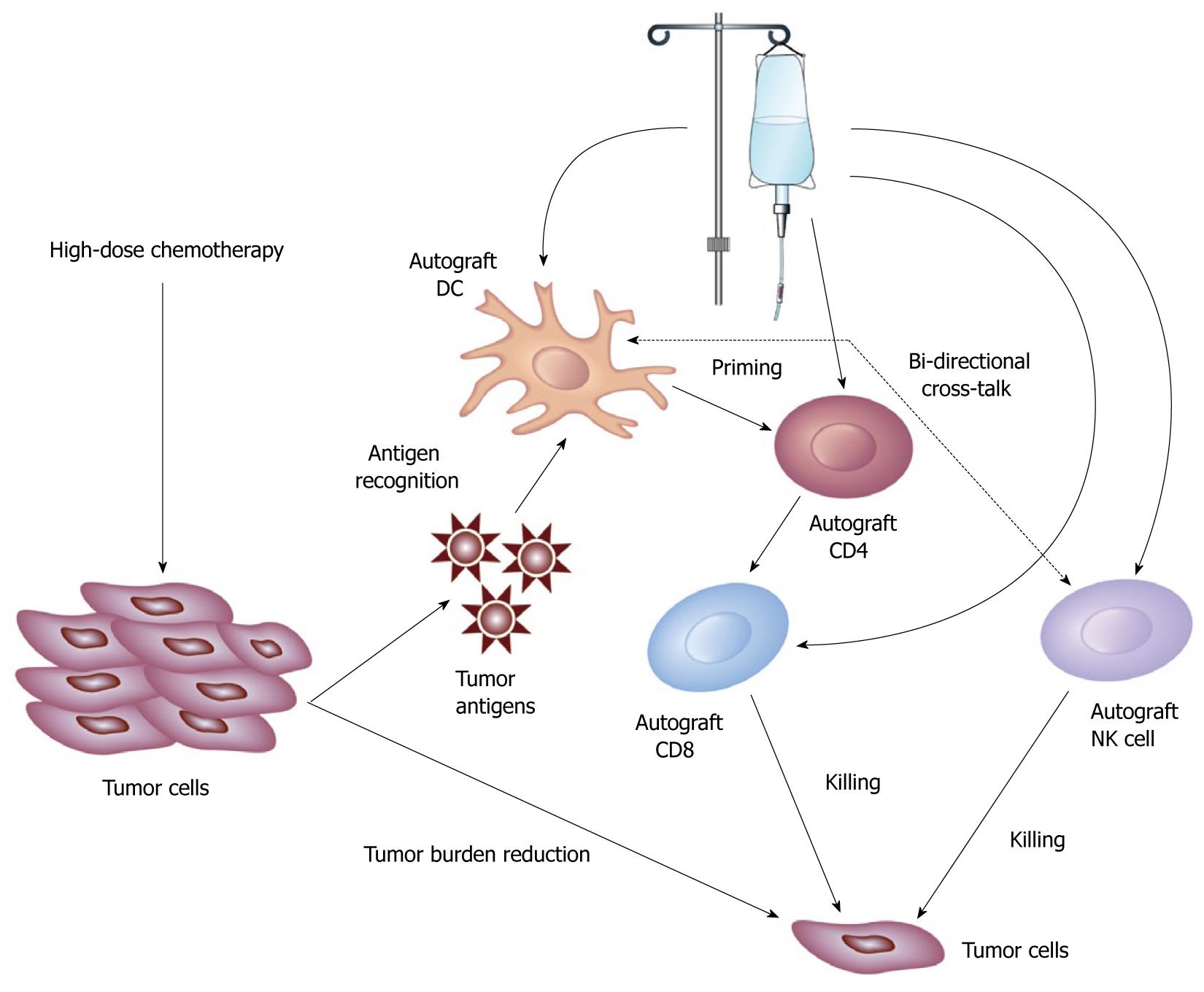 Figure 1 Schematic representation of the role of high-dose chemotherapy and infused autograft immune effector cells in the eradication of tumor cells post-autologous stem cell transplantation.
The effects of high-dose chemotherapy (HDC) include tumor burden reduction and the release of tumor antigens. The infused autograft immune effectors cells include dendritic cells (DCs) that can recognize tumor antigens to priming infused autograft CD4+ T-cells, which in turn, activate infused autograft cytotoxic CD8+ T-cells to target tumor cells. The innate immune response component from the autograft is performed by the infused natural killer (NK) cells that can recognize tumor cells and NK cells anti-tumor function can be enhance with the help of DCs.
---
Citation: Porrata LF, Markovic SN. Autograft mediated adoptive immunotherapy of cancer in the context of autologous stem cell transplantation. World J Clin Oncol 2010; 1(1): 29-34
---