World J Gastrointest Pathophysiol.
Feb 15, 2016;
7(1): 48-58
Published online Feb 15, 2016. doi: 10.4291/wjgp.v7.i1.48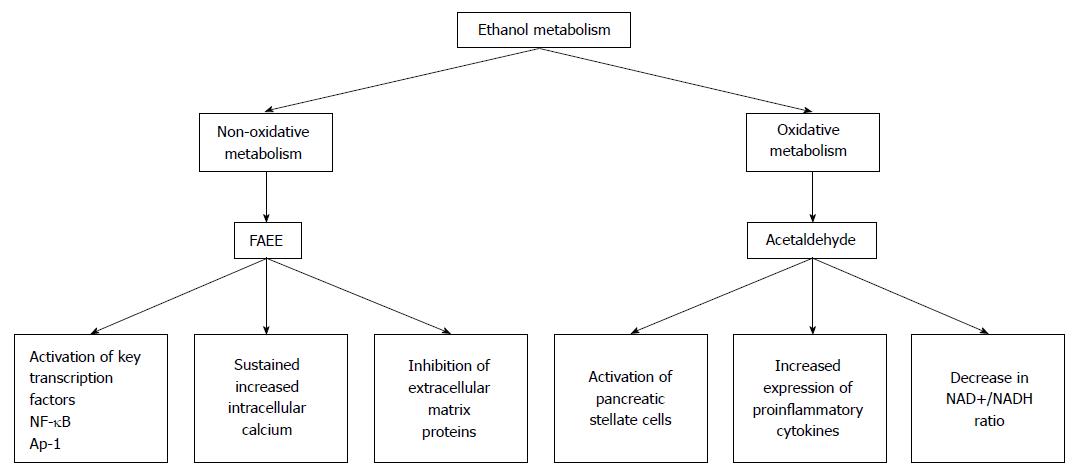 Figure 1 The by-products of ethanol metabolism cause a number of changes in the pancreas.
In the pancreas, ethanol is metabolized by both nonoxidative and oxidative pathways. The major by-products of the nonoxidative metabolism of ethanol are FAEEs. The major metabolic by-product of the oxidative metabolism of ethanol is acetaldehyde. Metabolism of ethanol by both of these pathways has been shown to cause a number of changes that can predispose the pancreas to acute pancreatitis. FAEE: Fatty acid ethyl ester; NF-κB: Nuclear factor-κB.
---
Citation: Clemens DL, Schneider KJ, Arkfeld CK, Grode JR, Wells MA, Singh S. Alcoholic pancreatitis: New insights into the pathogenesis and treatment. World J Gastrointest Pathophysiol 2016; 7(1): 48-58
---