Copyright
©2014 Baishideng Publishing Group Inc.
World J Gastrointest Pathophysiol.
Nov 15, 2014;
5(4): 467-478
Published online Nov 15, 2014. doi: 10.4291/wjgp.v5.i4.467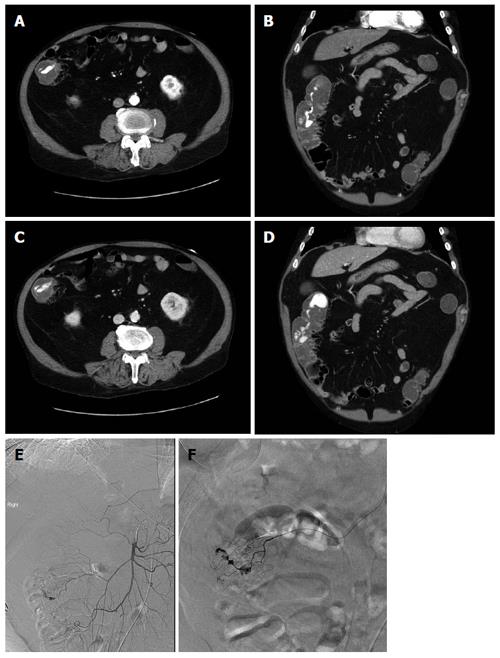 Figure 3 73-year-old man with per rectal bleeding and active gastrointestinal hemorrhage.
Contrast enhanced computed tomography (CT) angiogram images show extravasation of contrast into the lumen of the ascending colon, with pooling of contrast which increases from the arterial phase (A, B) to the delayed venous phase (C, D). Diverticula are seen arising from the medial wall of the ascending colon indicating the etiology of bleeding. Following the CT angiogram, the patient underwent catheter angiography, which demonstrated blush of contrast from the right colic branch of the superior mesenteric artery (E). Selective catheterization of the right colic artery demonstrates the bleeding focus more clearly (F). Gelfoam and coil embolization was subsequently performed.
---
Citation: Kim BSM, Li BT, Engel A, Samra JS, Clarke S, Norton ID, Li AE. Diagnosis of gastrointestinal bleeding: A practical guide for clinicians. World J Gastrointest Pathophysiol 2014; 5(4): 467-478
---