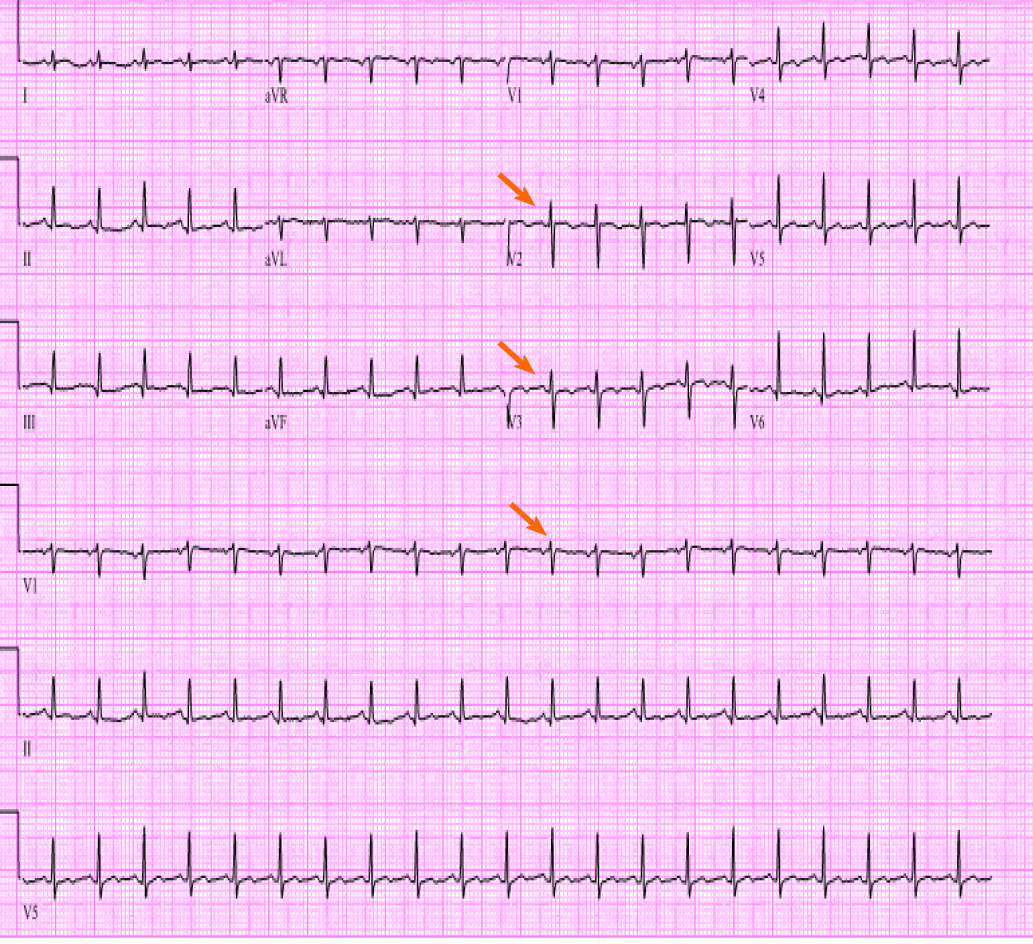 Figure 1 Electrocardiogram showed sinus tachycardia, low voltage QRS (arrows) with small ST-T wave changes.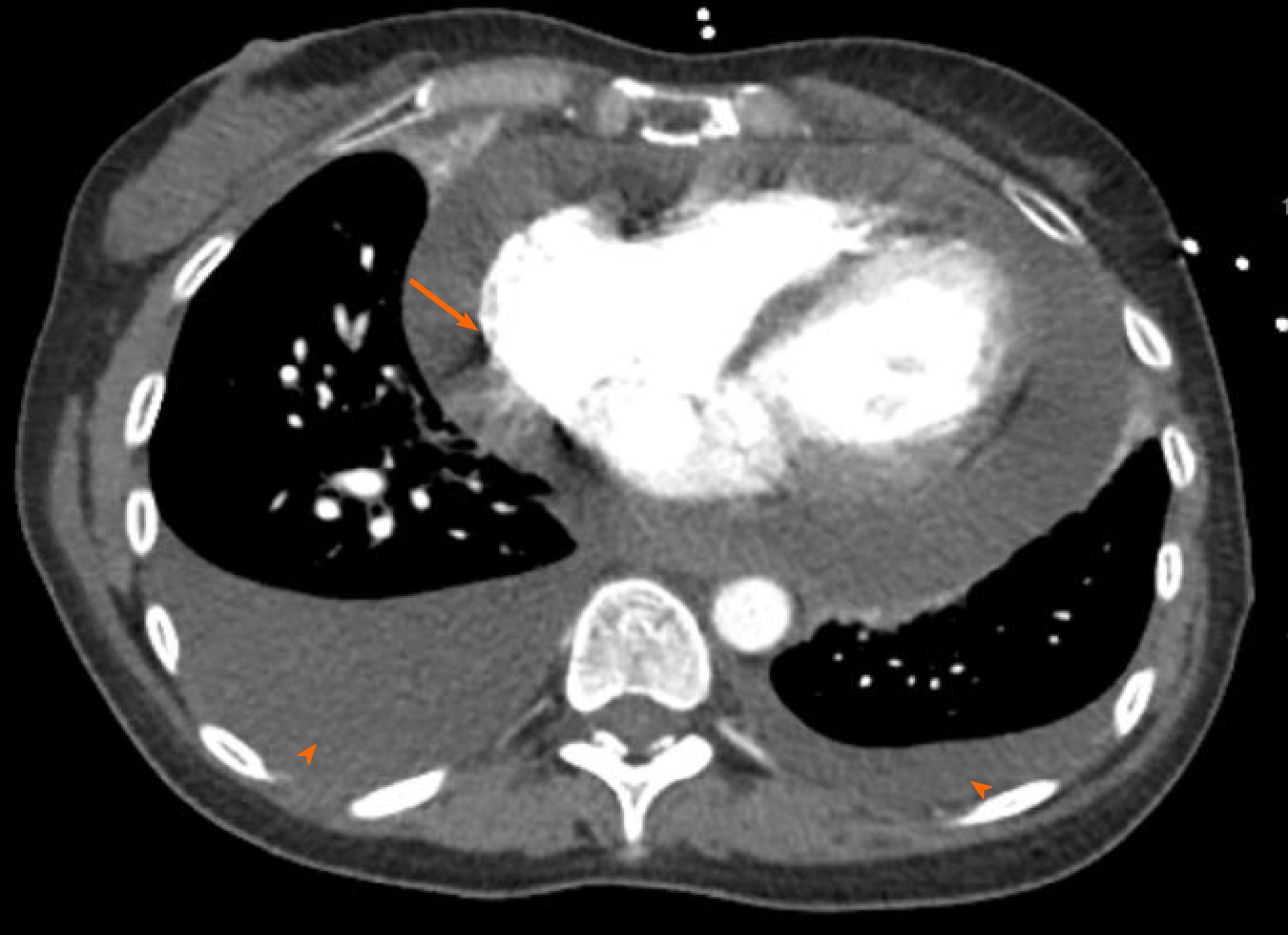 Figure 3 Chest computed tomography angiogram revealed a large pericardial effusion (arrow); moderate right and small left pleural effusion (arrowhead).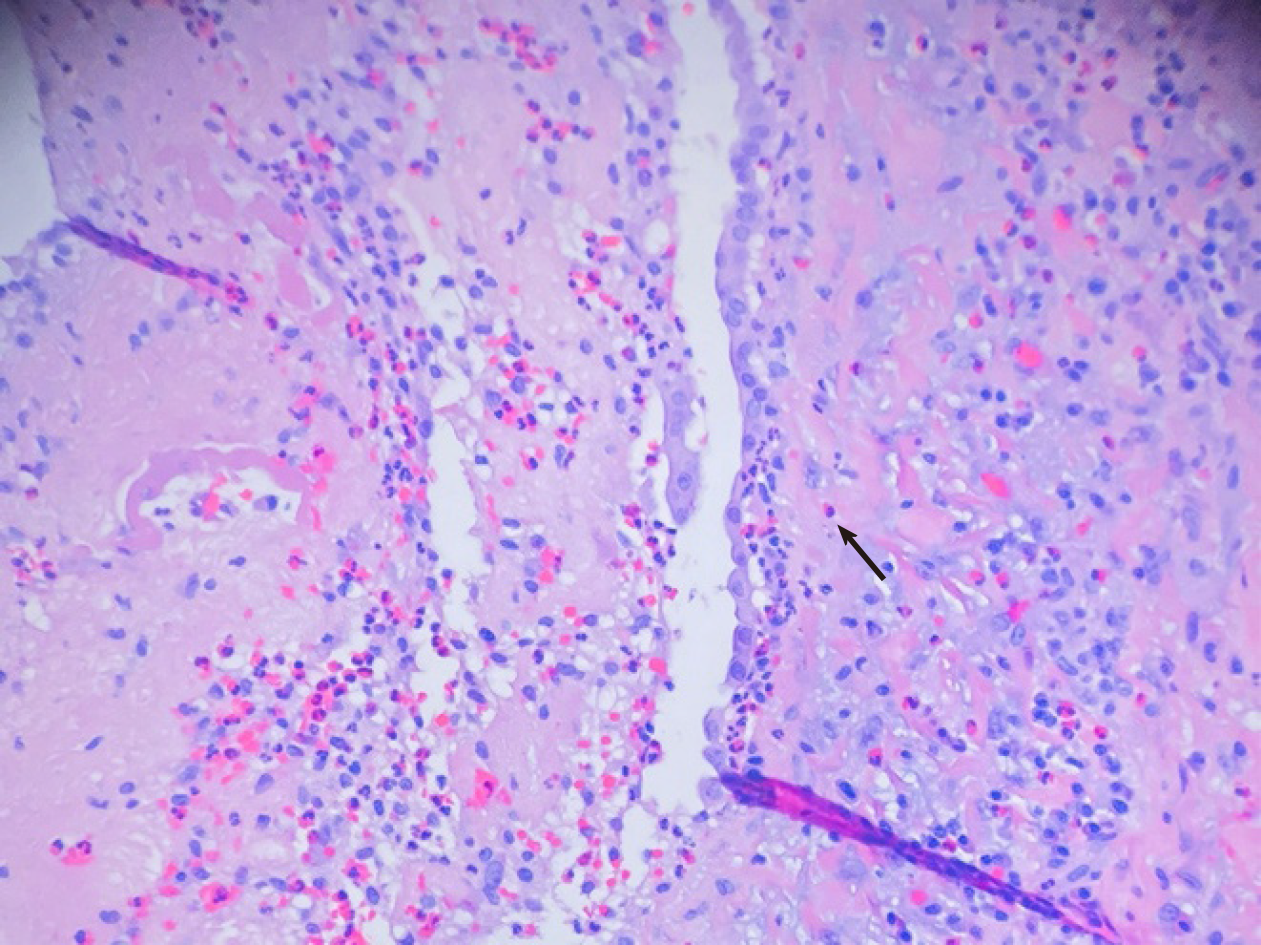 Figure 5 Cardiac biopsy revealed pericardial thickening with eosinophil predominant infiltrate (arrow).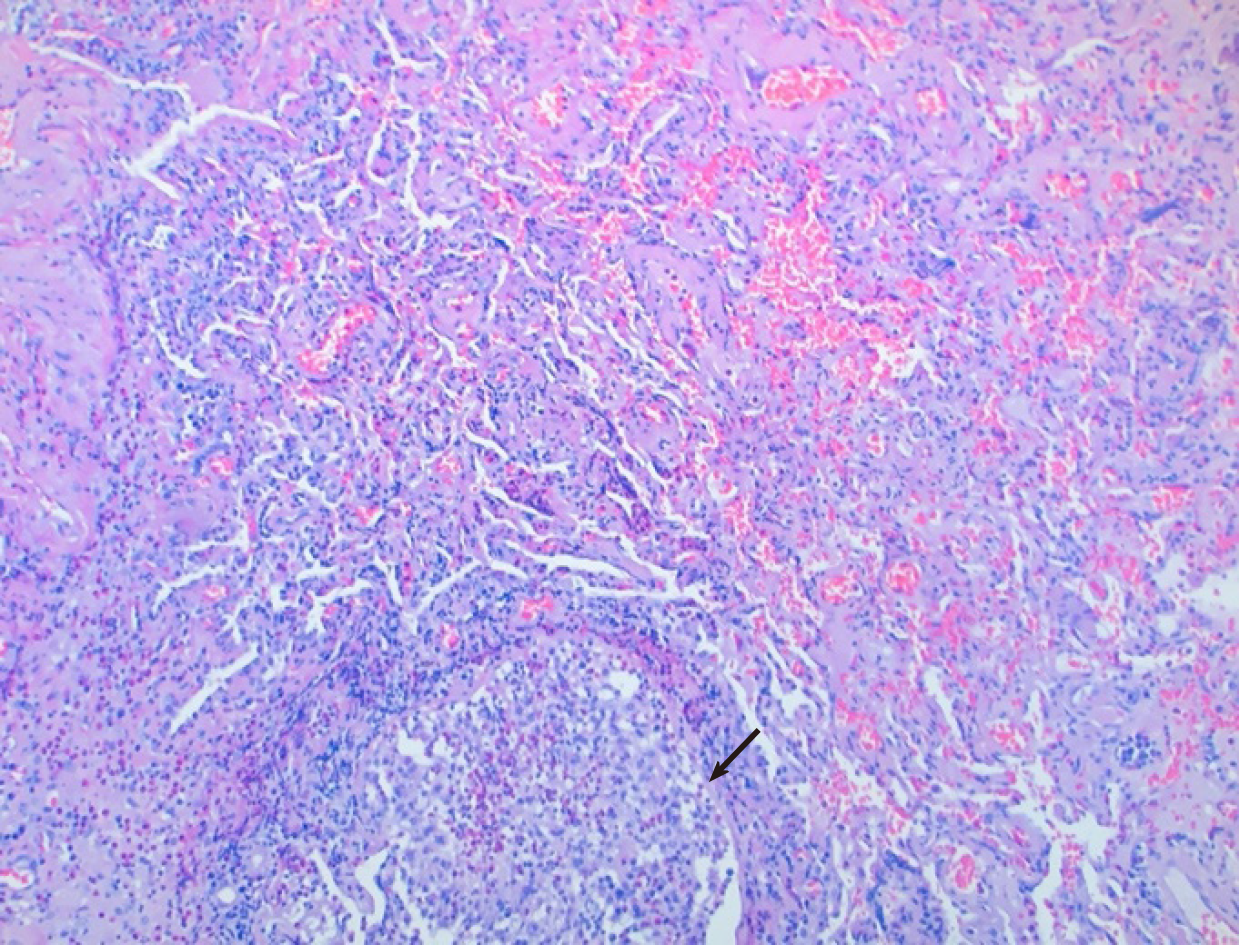 Figure 6 Lung biopsy revealed organizing inflammatory infiltrate, micro abscess (arrow), and eosinophil infiltrate.
---
Citation: Alam L, Lasam G, Fishberg R. Pericardial effusion with tamponade – an uncommon presentation leading to the diagnosis of eosinophilic granulomatosis polyangiitis: A case report. World J Cardiol 2020; 12(9): 460-467
---