World J Gastrointest Surg.
Mar 27, 2016;
8(3): 252-265
Published online Mar 27, 2016. doi: 10.4240/wjgs.v8.i3.252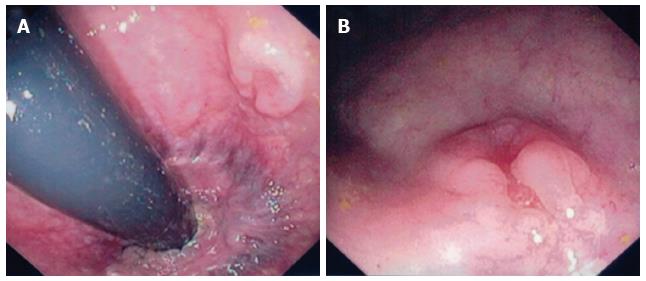 Figure 4 Endoscopic appearance of an early rectal squamous cell carcinoma.
Rectal SCC presenting as a flat polypoid lesion with a central ulcerated depression in the distal rectum, 6 cm from the anal verge. A: Endoscopic retroflexed view; B: Endoscopic end-on view. SCC: Squamous cell carcinoma.
---
Citation: Guerra GR, Kong CH, Warrier SK, Lynch AC, Heriot AG, Ngan SY. Primary squamous cell carcinoma of the rectum: An update and implications for treatment. World J Gastrointest Surg 2016; 8(3): 252-265
---