World J Gastrointest Surg.
Mar 27, 2016;
8(3): 252-265
Published online Mar 27, 2016. doi: 10.4240/wjgs.v8.i3.252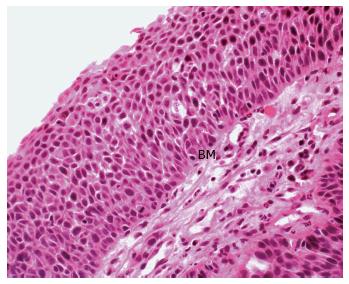 Figure 2 Haematoxylin and eosin stain of rectal squamous cell carcinoma in situ.
This demonstrates architectural distortion, marked nuclear hyperchromatism and pleomorphism, along with full thickness basal layer expansion and no surface maturation. There is no evidence of invasion through the basement membrane (BM) (Image courtesy of Associate Professor Ken Opeskin, Department of Pathology, St Vincent's Hospital, Melbourne).
---
Citation: Guerra GR, Kong CH, Warrier SK, Lynch AC, Heriot AG, Ngan SY. Primary squamous cell carcinoma of the rectum: An update and implications for treatment. World J Gastrointest Surg 2016; 8(3): 252-265
---