World J Gastrointest Surg.
Feb 27, 2016;
8(2): 134-142
Published online Feb 27, 2016. doi: 10.4240/wjgs.v8.i2.134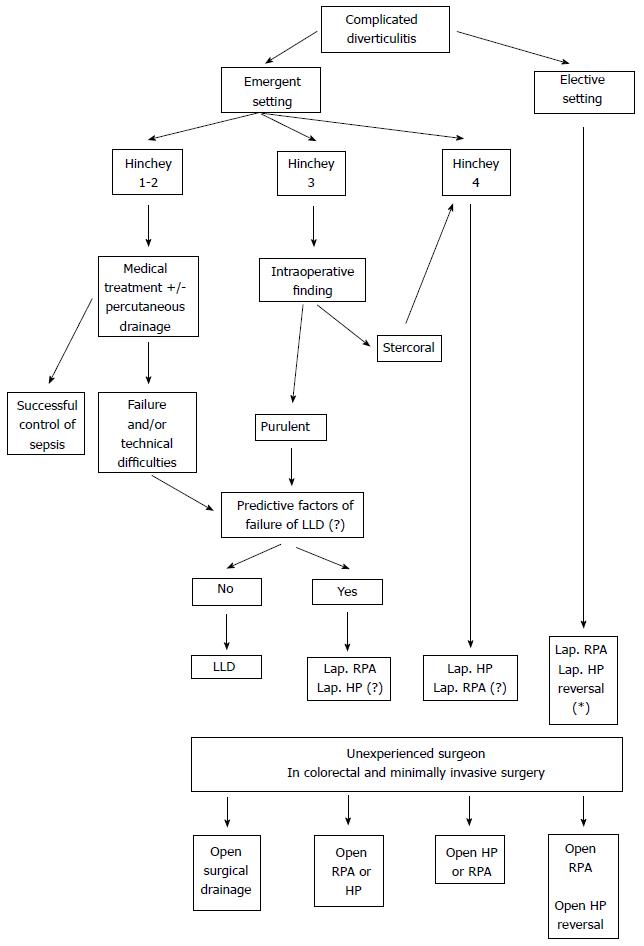 Figure 1 Algorithm for the laparoscopic management of complicated colonic diverticulitis.
Lap: Laparoscopic; LLD: Laparoscopic lavage drainage; RPA: Resection with primary anastomosis; HP: Hartmann's procedure; (?): Data that need to be elucidated in RCTs, (*): Data that need confirmation in RCTs.
---
Citation: Daher R, Barouki E, Chouillard E. Laparoscopic treatment of complicated colonic diverticular disease: A review. World J Gastrointest Surg 2016; 8(2): 134-142
---