World J Gastrointest Surg.
Feb 27, 2016;
8(2): 124-133
Published online Feb 27, 2016. doi: 10.4240/wjgs.v8.i2.124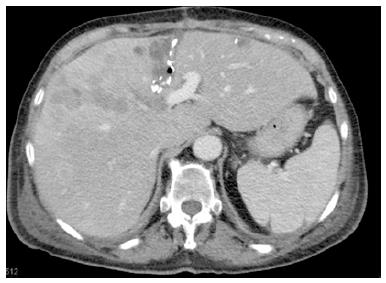 Figure 5 Partial associating liver partition and portal vein ligation for staged hepatectomy.
The non-total liver parenchymal transection is indicated by the clips, left along the liver split area in a computed tomography scan performed on day 10 after the liver partition.
---
Citation: Li J, Ewald F, Gulati A, Nashan B. Associating liver partition and portal vein ligation for staged hepatectomy: From technical evolution to oncological benefit. World J Gastrointest Surg 2016; 8(2): 124-133
---