Copyright
©2014 Baishideng Publishing Group Inc.
World J Gastrointest Surg.
Nov 27, 2014;
6(11): 229-234
Published online Nov 27, 2014. doi: 10.4240/wjgs.v6.i11.229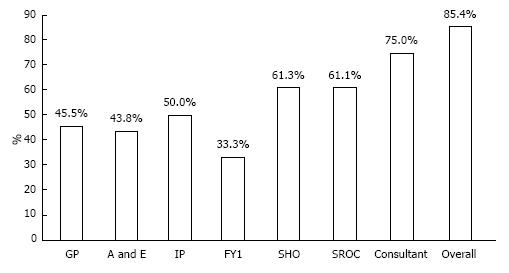 Figure 2 Percentage of patient encounters with a correct diagnosis.
Consultant was most likely to record a correct diagnosis, followed by SHO and SROC. Overall 85.4% of patients received a correct diagnosis along the primary diagnostic pathway. GP: General practitioner; IP: In-patient referrer; FY1: Foundation year-1; SHO: Senior house officer; SROC: Surgical registrar on-call.
---
Citation: Sajid MS, Hollingsworth T, McGlue M, Miles WF. Factors influencing the diagnostic accuracy and management in acute surgical patients. World J Gastrointest Surg 2014; 6(11): 229-234
---