Copyright
©2014 Baishideng Publishing Group Inc.
World J Gastrointest Surg.
Nov 27, 2014;
6(11): 229-234
Published online Nov 27, 2014. doi: 10.4240/wjgs.v6.i11.229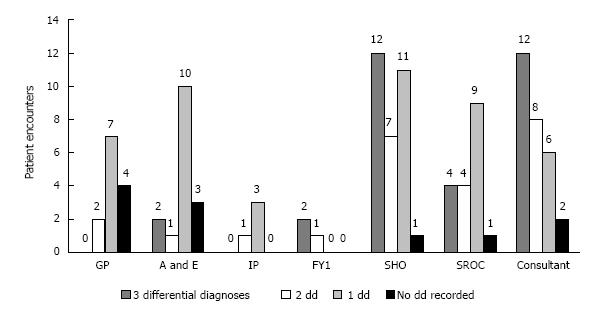 Figure 1 Number of differential diagnoses listed by each doctor grade per patient encounter.
Referring physicians (GP, A and E, and IP) rarely recorded more than one differential diagnosis. Among the surgical team, three differential diagnoses were listed most frequently, with the exception of SROC. GP: General practitioner; IP: In-patient referrer; FY1: Foundation year-1; SHO: Senior house officer; SROC: Surgical registrar on-call.
---
Citation: Sajid MS, Hollingsworth T, McGlue M, Miles WF. Factors influencing the diagnostic accuracy and management in acute surgical patients. World J Gastrointest Surg 2014; 6(11): 229-234
---