World J Gastrointest Surg.
Jan 27, 2020;
12(1): 17-27
Published online Jan 27, 2020. doi: 10.4240/wjgs.v12.i1.17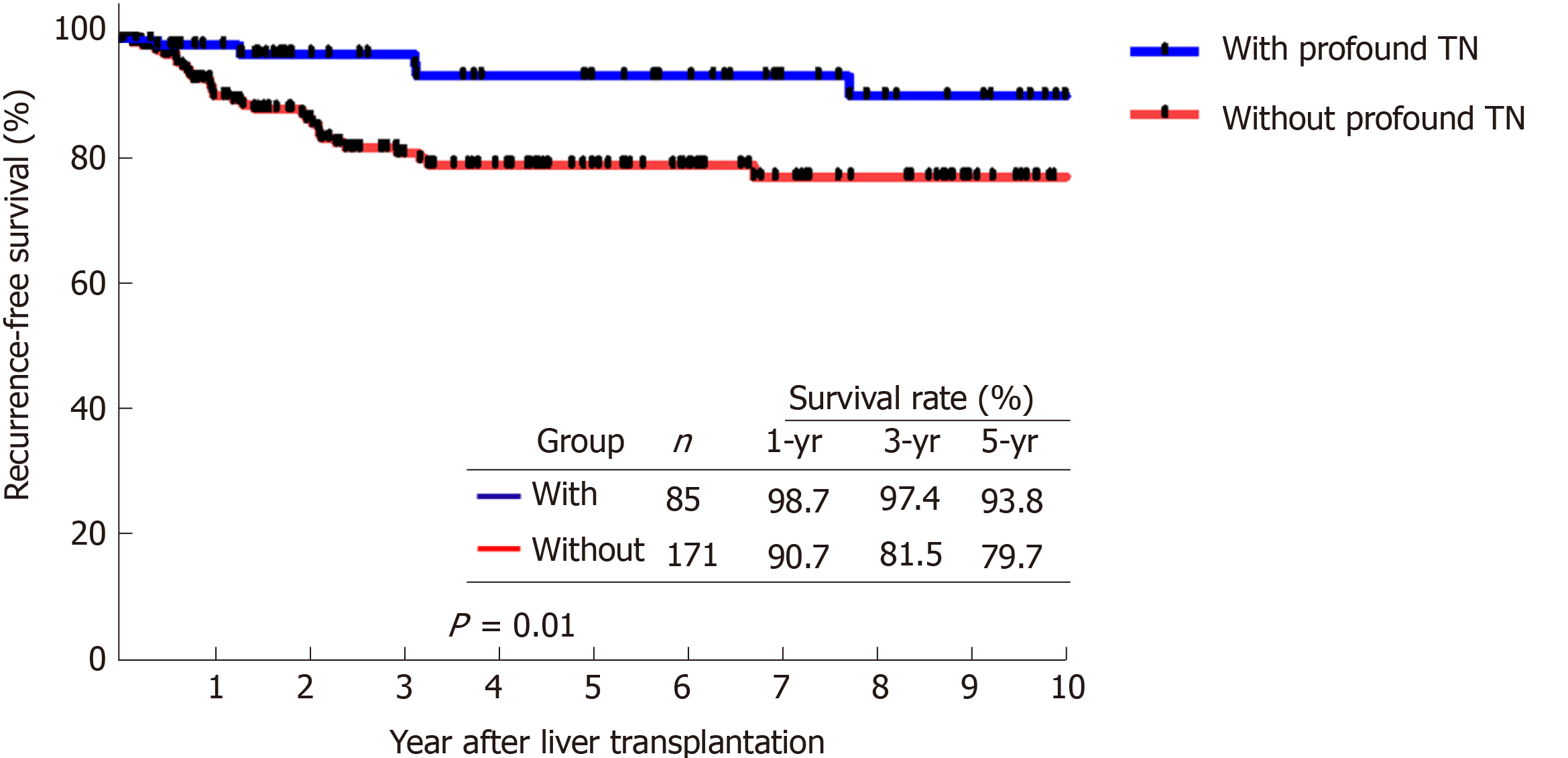 Figure 3 Comparison of recurrence-free survival curves based on the definition of profound tumor necrosis. The recurrence-free survival in patients with profound tumor necrosis (TN) was significantly better than those without profound TN (P = 0.01). TN: Tumor necrosis.
---
Citation: Wu TH, Wang YC, Cheng CH, Lee CF, Wu TJ, Chou HS, Chan KM, Lee WC. Outcomes associated with the intention of loco-regional therapy prior to living donor liver transplantation for hepatocellular carcinoma. World J Gastrointest Surg 2020; 12(1): 17-27
---