World J Gastrointest Oncol.
Apr 15, 2016;
8(4): 380-388
Published online Apr 15, 2016. doi: 10.4251/wjgo.v8.i4.380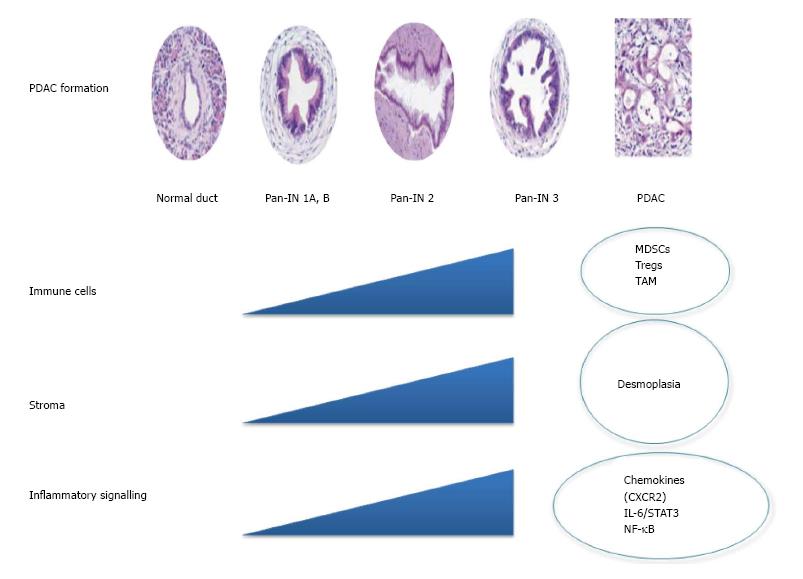 Figure 1 Changes in the pancreatic adenocarcinoma microenvironment during tumor formation. Pancreatic cancer forms from normal tissue via progression through pre-invasive pancreatic intra-epithelial neoplasia (Pan-IN) to invasive PDAC. Changes in immune cell components, stroma, and inflammatory signaling pathways all contribute to PDAC progression. Here we identify possible targets for therapy in PDAC. PDAC: Pancreatic adenocarcinoma; NF-κB: Nuclear facter kappa B; STAT: Signal transducer and sctivator of transcription; IL: Interleukin; MDSCs: Myeloid derived suppressor cells.
---
Citation: Steele CW, Gill NAK, Jamieson NB, Carter CR. Targeting inflammation in pancreatic cancer: Clinical translation. World J Gastrointest Oncol 2016; 8(4): 380-388
---