World J Gastrointest Oncol.
Apr 15, 2016;
8(4): 341-350
Published online Apr 15, 2016. doi: 10.4251/wjgo.v8.i4.341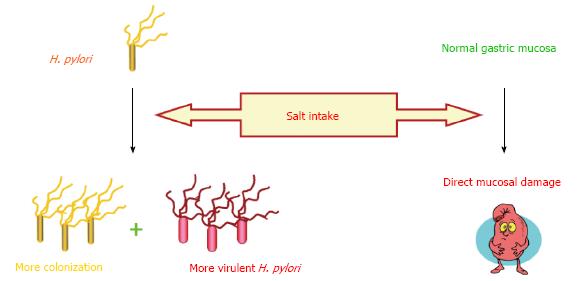 Figure 2 Multiple roles of salt in augmenting Helicobacter pylori-associated diseases. Salt can not only cause direct mucosal damage but also increase the colonization as well as virulent Helicobacter pylori strains. H. pylori: Helicobacter pylori.
---
Citation: Zaidi SF. Helicobacter pylori associated Asian enigma: Does diet deserve distinction? World J Gastrointest Oncol 2016; 8(4): 341-350
---