World J Gastrointest Oncol.
Nov 15, 2015;
7(11): 285-291
Published online Nov 15, 2015. doi: 10.4251/wjgo.v7.i11.285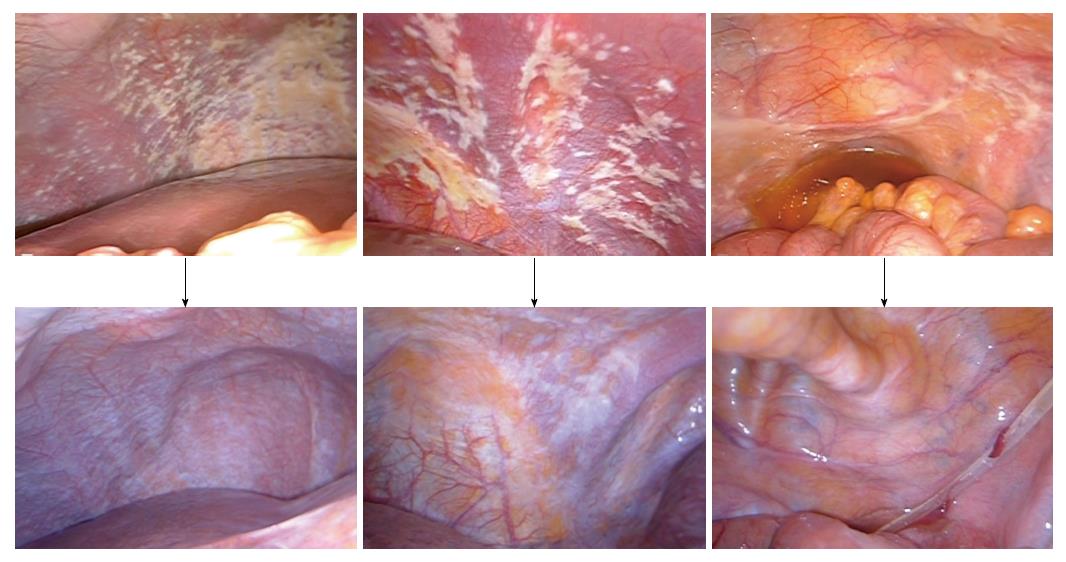 Figure 1 Laparoscopy before and after treatment.
Staging laparoscopy (upper) showing peritoneal metastatic nodules in the right subphrenic peritoneum (left), left subphrenic peritoneum (middle), and Douglas pouch (left). The second laparoscopy (lower) revealing that the metastatic nodules have disappeared after 12 courses of the intravenous and intraperitoneal administration of paclitaxel and oral S-1 chemotherapy.
---
Citation: Yamaguchi H, Kitayama J, Ishigami H, Kazama S, Nozawa H, Kawai K, Hata K, Kiyomatsu T, Tanaka T, Tanaka J, Nishikawa T, Otani K, Yasuda K, Ishihara S, Sunami E, Watanabe T. Breakthrough therapy for peritoneal carcinomatosis of gastric cancer: Intraperitoneal chemotherapy with taxanes. World J Gastrointest Oncol 2015; 7(11): 285-291
---