World J Gastrointest Oncol.
Feb 15, 2019;
11(2): 71-90
Published online Feb 15, 2019. doi: 10.4251/wjgo.v11.i2.71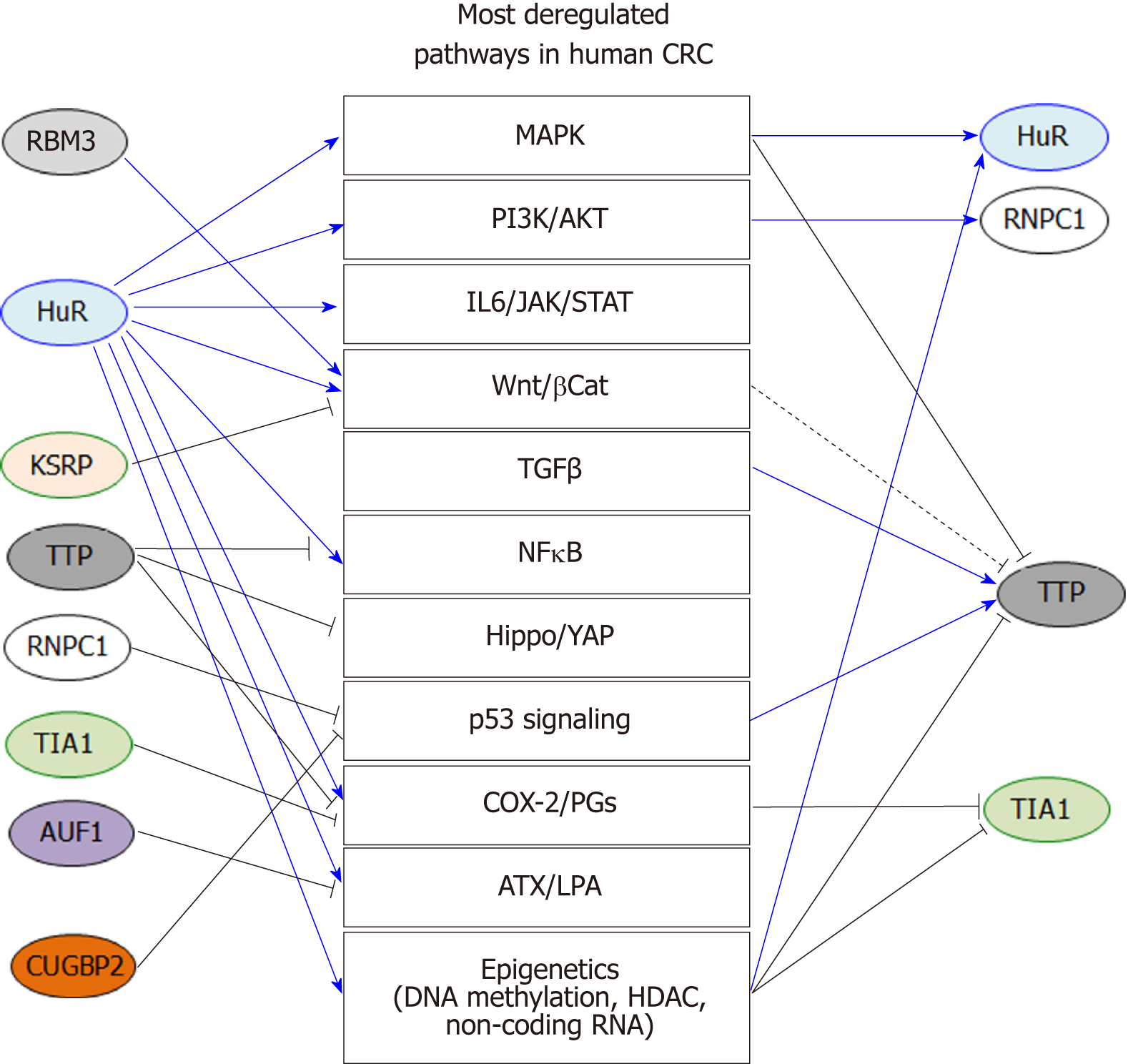 Figure 2 Adenylate-uridylate-rich elements binding proteins are critical regulators of colorectal cancer-associated pathways.
Deregulated pathways associated with colorectal cancer development can be regulated by adenylate-uridylate-rich elements binding proteins. Conversely, these pathways can also influence the expression and activity of these proteins. Blue lines indicate positive regulation. Black lines indicate negative regulation. Dashed lines indicate a potential link. AKT: Protein kinase B; ATX: Autotaxin; β-cat: Beta-catenin; COX-2: Cyclooxygenase-2; HDAC: Histone deacetylase; IL6: Interleukin-6; JAK: Janus kinase; LPA: Lysophosphatidic acid; MAPK: Mitogen-activated protein kinase; NFκB: Nuclear factor kappa B; PGs: Prostaglandins; PI3K: Phosphoinositide 3-Kinase; STAT: Signal transducer and activator of transcription; TGFβ: Transforming growth factor beta; YAP: Yes-associated protein.
---
Citation: Legrand N, Dixon DA, Sobolewski C. AU-rich element-binding proteins in colorectal cancer. World J Gastrointest Oncol 2019; 11(2): 71-90
---