Copyright
©2013 Baishideng Publishing Group Co.
World J Gastrointest Oncol.
Sep 15, 2013;
5(9): 186-194
Published online Sep 15, 2013. doi: 10.4251/wjgo.v5.i9.186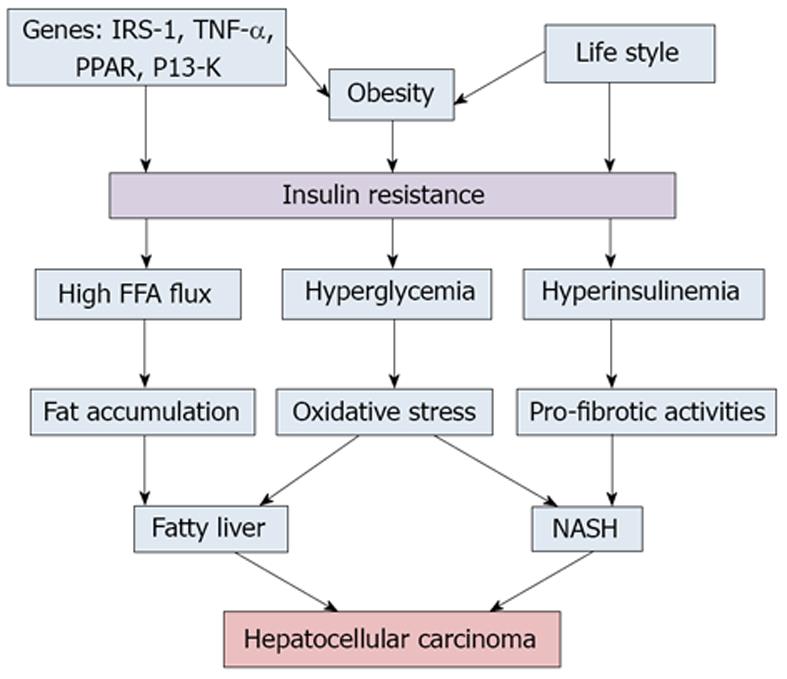 Figure 1 Pathogenesis of hepatocellular carcinoma in the background of metabolic syndrome.
PPAR: Peroxisome proliferator-activated receptors; NASH: Nonalcoholic steatohepatitis; FFA: Free fatty acid; IRS-1: Insulin receptor substrate 1; TNF-α: Tumor necrosis factor α.
---
Citation: Rahman R, Hammoud GM, Almashhrawi AA, Ahmed KT, Ibdah JA. Primary hepatocellular carcinoma and metabolic syndrome: An update. World J Gastrointest Oncol 2013; 5(9): 186-194
---