World J Gastrointest Oncol.
Oct 15, 2009;
1(1): 93-96
Published online Oct 15, 2009. doi: 10.4251/wjgo.v1.i1.93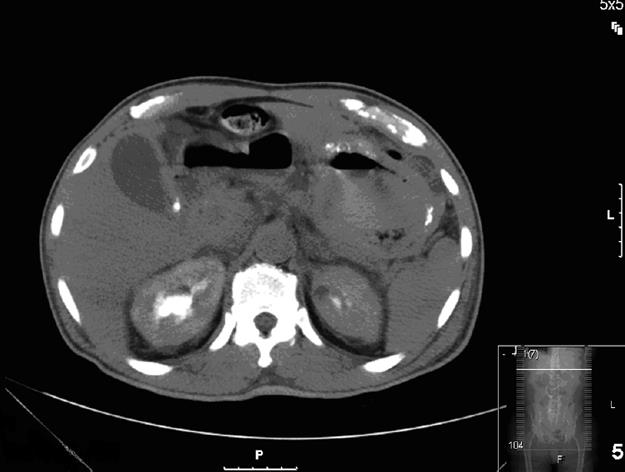 Figure 1 CAT scan of the abdomen revealed thickening and calcification of the gastric wall with associated pneumatosis, as well as a 1 cm pedunculated mass in the proximal duodenum.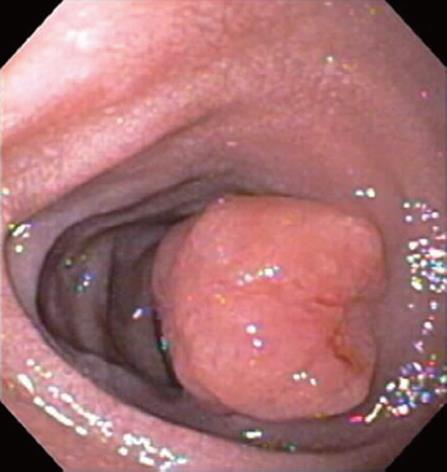 Figure 2 On esophagogastroduodenoscopy, a non bleeding 3 cm polyp was noted in the post-bulbar area of the duodenum.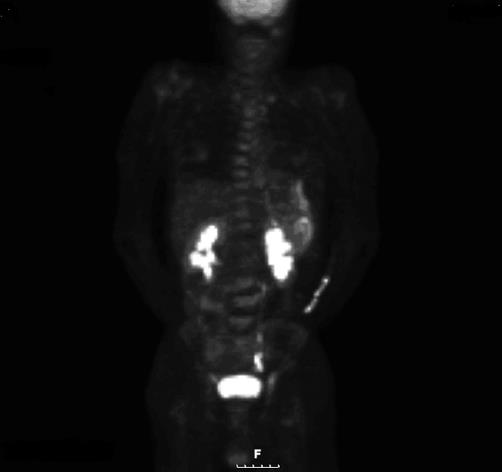 Figure 4 PET scan revealed diffuse gastric mucosa uptake compatible with gastric malignancy but no hypermetabolic neoplastic foci elsewhere.
---
Citation: Koczka CP, Goodman AJ. Gastric amyloidoma in patient after remission of Non-Hodgkin's Lymphoma. World J Gastrointest Oncol 2009; 1(1): 93-96
---