Copyright
©2014 Baishideng Publishing Group Inc.
World J Gastrointest Endosc.
Oct 16, 2014;
6(10): 475-481
Published online Oct 16, 2014. doi: 10.4253/wjge.v6.i10.475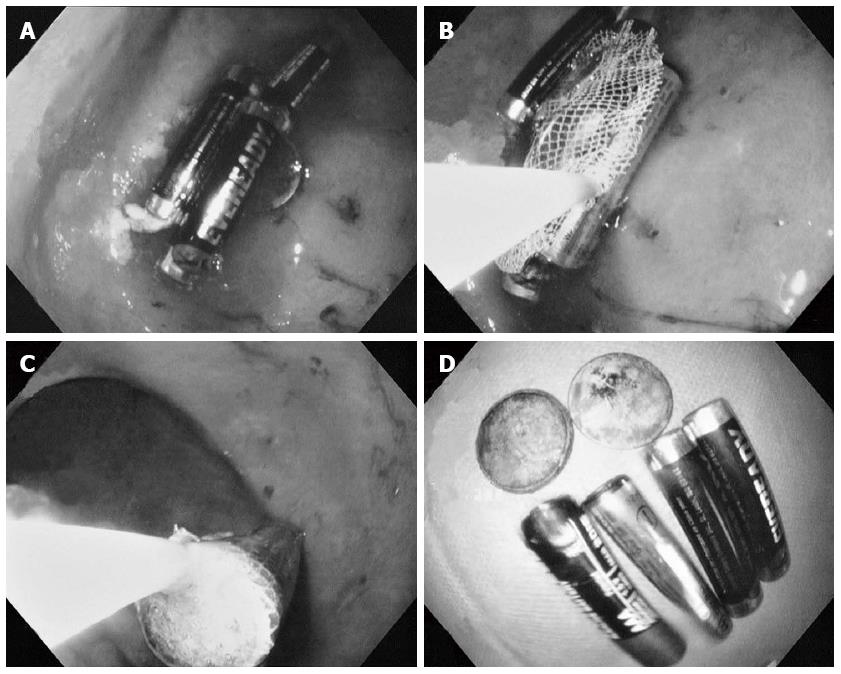 Figure 2 A 54-year-old woman with history of psychiatric illness swallowed four AA batteries and two button batteries (A).
All these batteries in the stomach were removed using a snare net (B) one by one (C and D). Note the multiple erosions and shallow ulcers caused by button batteries (A, B and C).
---
Citation: Sugawa C, Ono H, Taleb M, Lucas CE. Endoscopic management of foreign bodies in the upper gastrointestinal tract: A review. World J Gastrointest Endosc 2014; 6(10): 475-481
---