Copyright
©2014 Baishideng Publishing Group Co.
World J Gastrointest Endosc.
Apr 16, 2014;
6(4): 144-147
Published online Apr 16, 2014. doi: 10.4253/wjge.v6.i4.144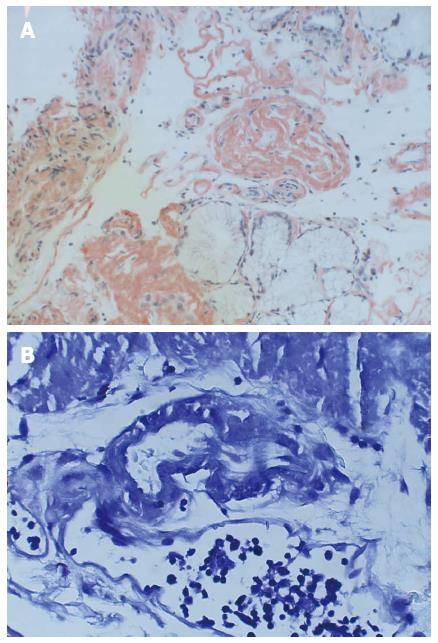 Figure 1 Small bowel biopsies with multiple immunostains confirming amyloid deposition.
A: Duodenal Biopsy; Congo Red (× 20); Infiltration and expansion of the lamina propria and submucosa by amyloid deposition staining positive for Congo-Red; B: Small Bowel Biopsy; Crystal Violet (× 40); Marked acute duodenitis with blood, fibrin, and acute inflammatory exudates, suggestive of bleeding site. Crystal Violet stain positive for amyloid.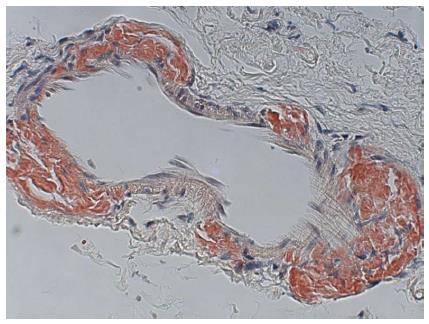 Figure 3 Colon Biopsy; Congo Red (× 40).
Fragments of colonic mucosa and separate fragments of submucosa with eosinophilic material deposited around blood vessels, consistent with amyloid deposition. Congo Red stain positive.
---
Citation: Ali MF, Patel A, Muller S, Friedel D. Rare presentation of primary (AL) amyloidosis as gastrointestinal hemorrhage without systemic involvement. World J Gastrointest Endosc 2014; 6(4): 144-147
---