Copyright
©2013 Baishideng Publishing Group Co.
World J Gastrointest Endosc.
Oct 16, 2013;
5(10): 523-526
Published online Oct 16, 2013. doi: 10.4253/wjge.v5.i10.523
Figure 1 Endoscopic retrograde cholangiopancreatography which showed dilated common bile duct (A) and intra hepatic biliary radicles dilation (B) followed by insertion of 10 Fr × 10 cm endobiliary plastic stent.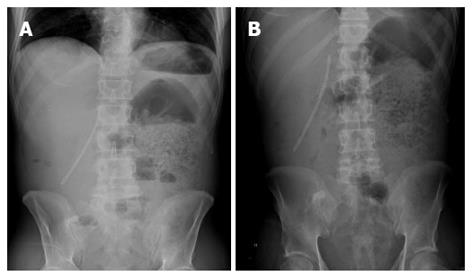 Figure 2 Abdominal X-rays showing an abnormal position of the biliary stent highly suspicious of distal migration with free air (A) and markedly dilated left side of colon and retained fecal material (B).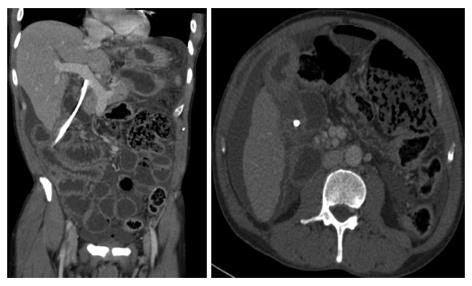 Figure 3 Computed tomography-scan of the abdomen which confirmed the inferior migration of the biliary stent causing perforation of the second part of duodenum, with protrution of the stent into the peritoneal cavity causing biliary peritonitis.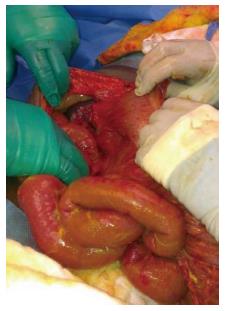 Figure 4 Intraoperative photograph showing the stent perforating the duodenum and protruding into the peritoneal cavity.
---
Citation: Issa H, Nahawi M, Bseiso B, Al-Salem A. Migration of a biliary stent causing duodenal perforation and biliary peritonitis. World J Gastrointest Endosc 2013; 5(10): 523-526
---