World J Gastrointest Endosc.
Jun 16, 2022;
14(6): 376-386
Published online Jun 16, 2022. doi: 10.4253/wjge.v14.i6.376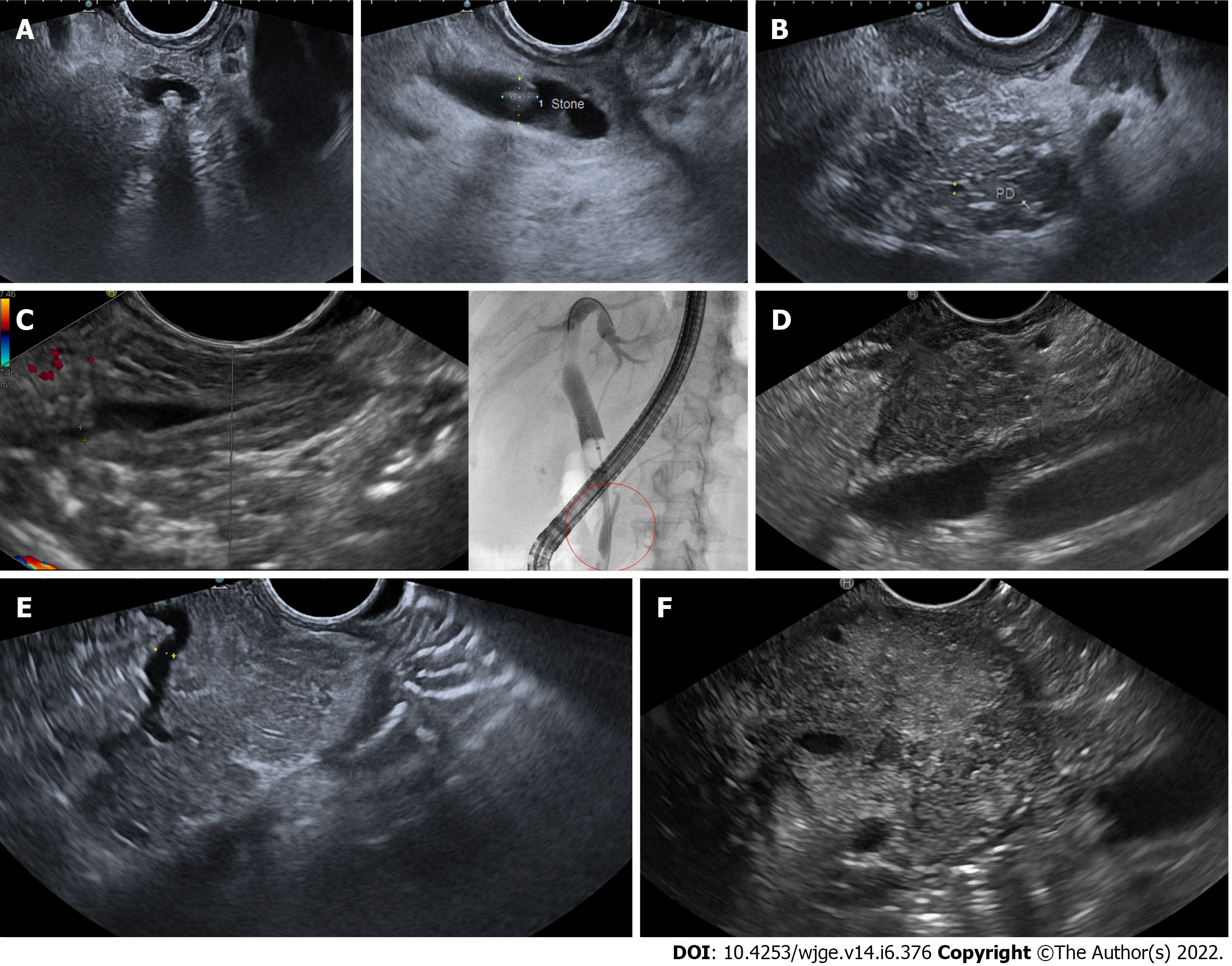 Figure 1 Illustrative images of the main etiological diagnoses of acute pancreatitis obtained by endoscopic ultrasound.
A: Choledocholithiasis: endoscopic ultrasound (EUS) images of a small (3-4 mm) shadowing stone located in the distal common bile duct, obtained from the bulb (on the left) and descending duodenum (on the right) stations; B: Early chronic pancreatitis: EUS image showed a lobular pancreatic parenchyma with hyperechoic strands and foci, with hyperechoic margins of the Wirsung's duct, all of which are minor criteria for chronic pancreatitis; C: Anomalous pancreaticobiliary junction: EUS image from the descending duodenum showed the confluence of Wirsung's duct and common bile duct into a long (15 mm) common channel (on the left). The anomaly was then confirmed by retrograde cholangiopancreatography (on the right), also showing lithiasis of the distal part of the common channel; D: Pancreatic lesion: EUS image of a small (15 mm) solid lesion located in the pancreatic head; the lesion appeared hypoechoic and with irregular / infiltrating margins and comes close to the portal venous confluence. Histology confirmed a pancreatic adenocarcinoma; E: Pancreas divisum: EUS image from the descending duodenum showed a dominant dorsal pancreatic duct (PD), draining in the minor papilla; F: Autoimmune pancreatitis: EUS image showed a diffuse hypoechoic pancreatic enlargement, with hypoechoic parenchymal margins, at the level of the body (clearly visible the splenic vessels on the left). After contrast enhancement, the pancreas showed homogeneous early hypervascularization. Histology obtained by fine-needle biopsy revealed inflammatory infiltrates, excluding cancer.
---
Citation: Mazza S, Elvo B, Conti CB, Drago A, Verga MC, Soro S, De Silvestri A, Cereatti F, Grassia R. Endoscopic ultrasound diagnostic gain over computed tomography and magnetic resonance cholangiopancreatography in defining etiology of idiopathic acute pancreatitis. World J Gastrointest Endosc 2022; 14(6): 376-386
---