World J Gastrointest Endosc.
Mar 16, 2022;
14(3): 183-190
Published online Mar 16, 2022. doi: 10.4253/wjge.v14.i3.183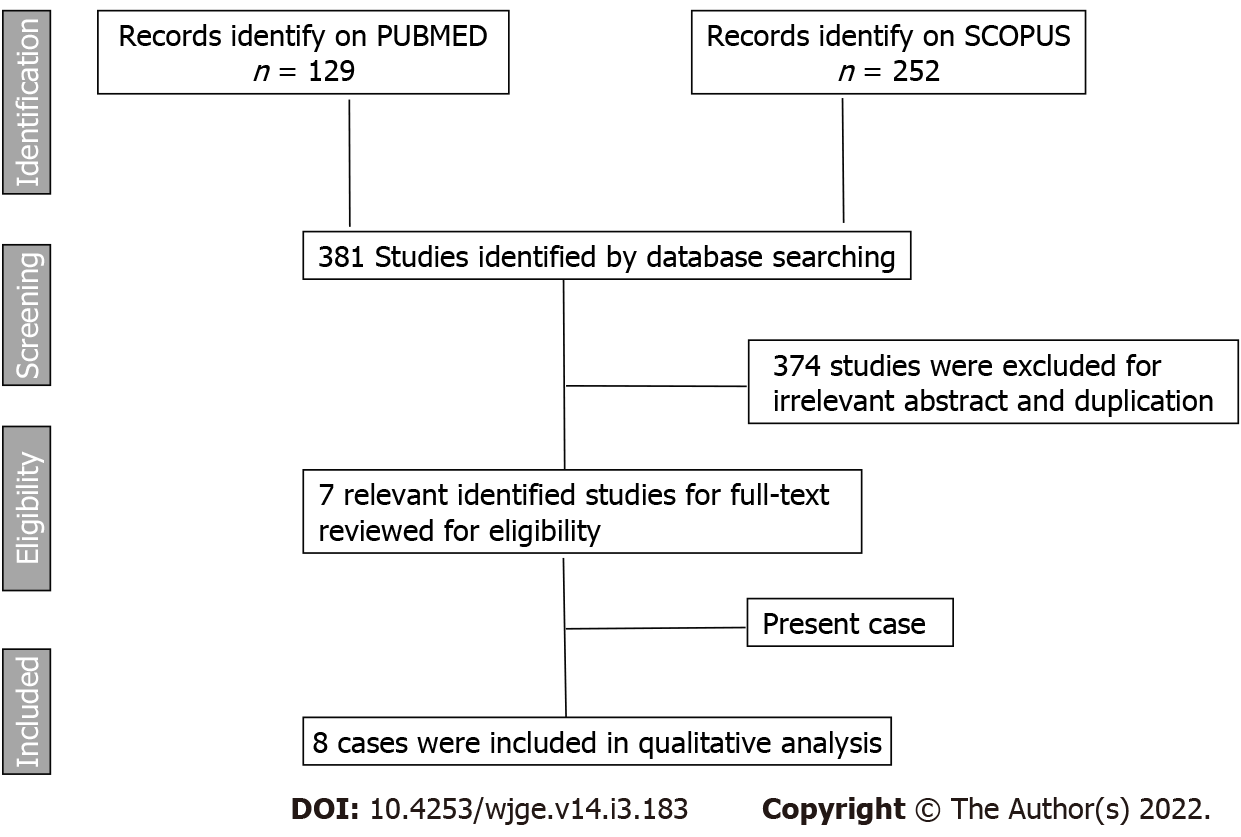 Figure 1 A study flowchart according to Preferred Reporting Items for Systematic reviews and Meta-analysis guidelines (PRISMA).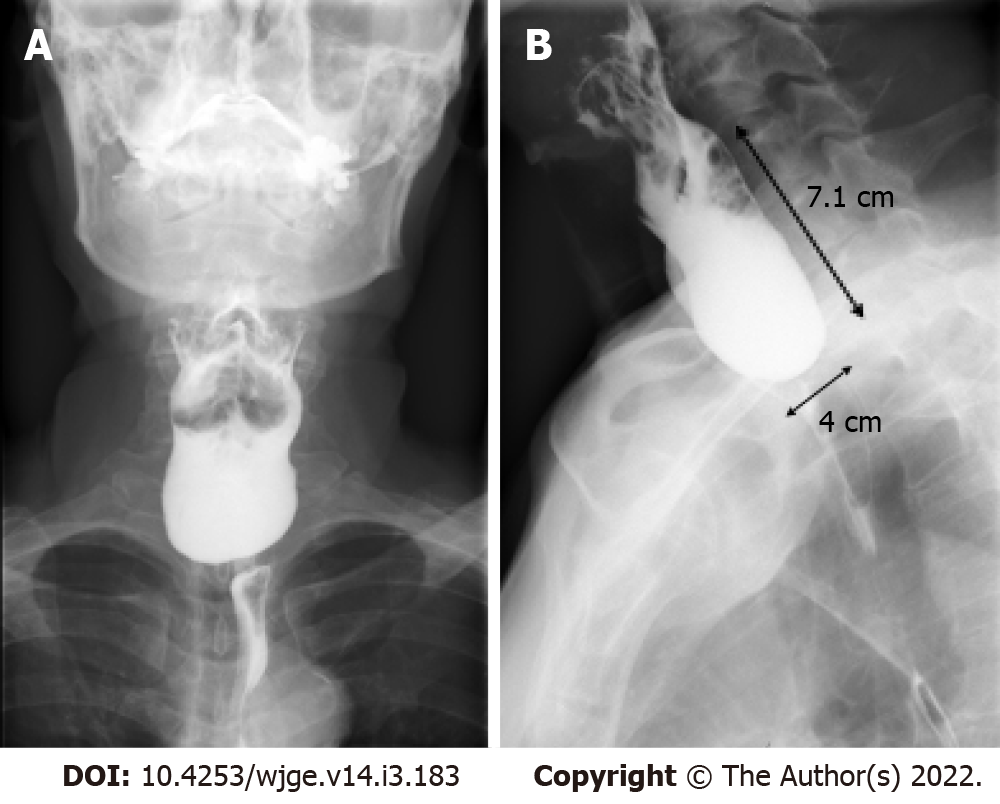 Figure 2 Preoperative barium swallow.
A: Zenker's diverticulum; B: Size 4 cm × 7.1 cm, widening 1.1 cm before develop upper gastrointestinal bleeding.

Figure 3 Per-oral endoscopic myotomy for Zenker's diverticulum.
A: Endoscopic view of the Zenker's diverticulum with muscle septum, located 20 cm from the incisors; B: The mucosal incision was performed after lifted submucosa by using glycerol with a few drops of indigo carmine injected at the septum; C: Submucosal tunneling and dissection was performed along both sides of the septal wall; D: A submucosal tunnel behind the ulcer contain many small vessel, we partially coagulate by coagrasper to stop bleeding and also avoid mucosal perforation; E: The ulcer after submucosal tunneling: The picture shows ulcer while checking mucosal integrity after performed submucosal tunneling before undergo myotomy; F and G: The myotomy was performed until the last fibers of septal muscle; H: The mucosal defect closed by through-the-scope clip.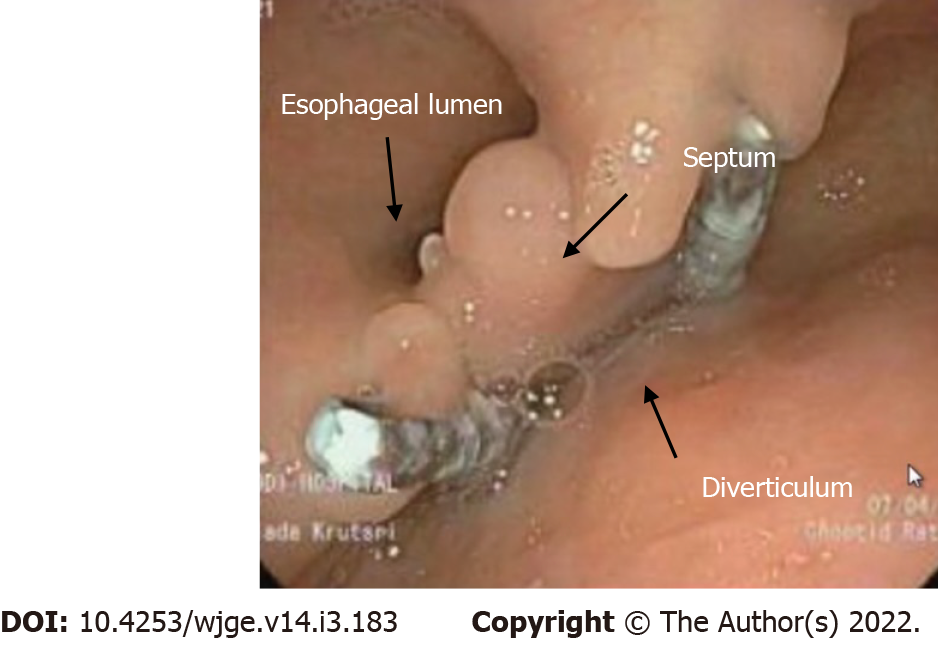 Figure 4 The esophagogastroduodenoscopy show no recurrent ulcer and no food retention after 6 mo follow up.
---
Citation: Krutsri C, Hiranyatheb P, Sumritpradit P, Singhatas P, Choikrua P. Z-per-oral endoscopic myotomy as definitive prevention of a bleeding ulcer in Zenker's diverticulum: A case report. World J Gastrointest Endosc 2022; 14(3): 183-190
---