World J Gastrointest Endosc.
Jul 16, 2021;
13(7): 210-220
Published online Jul 16, 2021. doi: 10.4253/wjge.v13.i7.210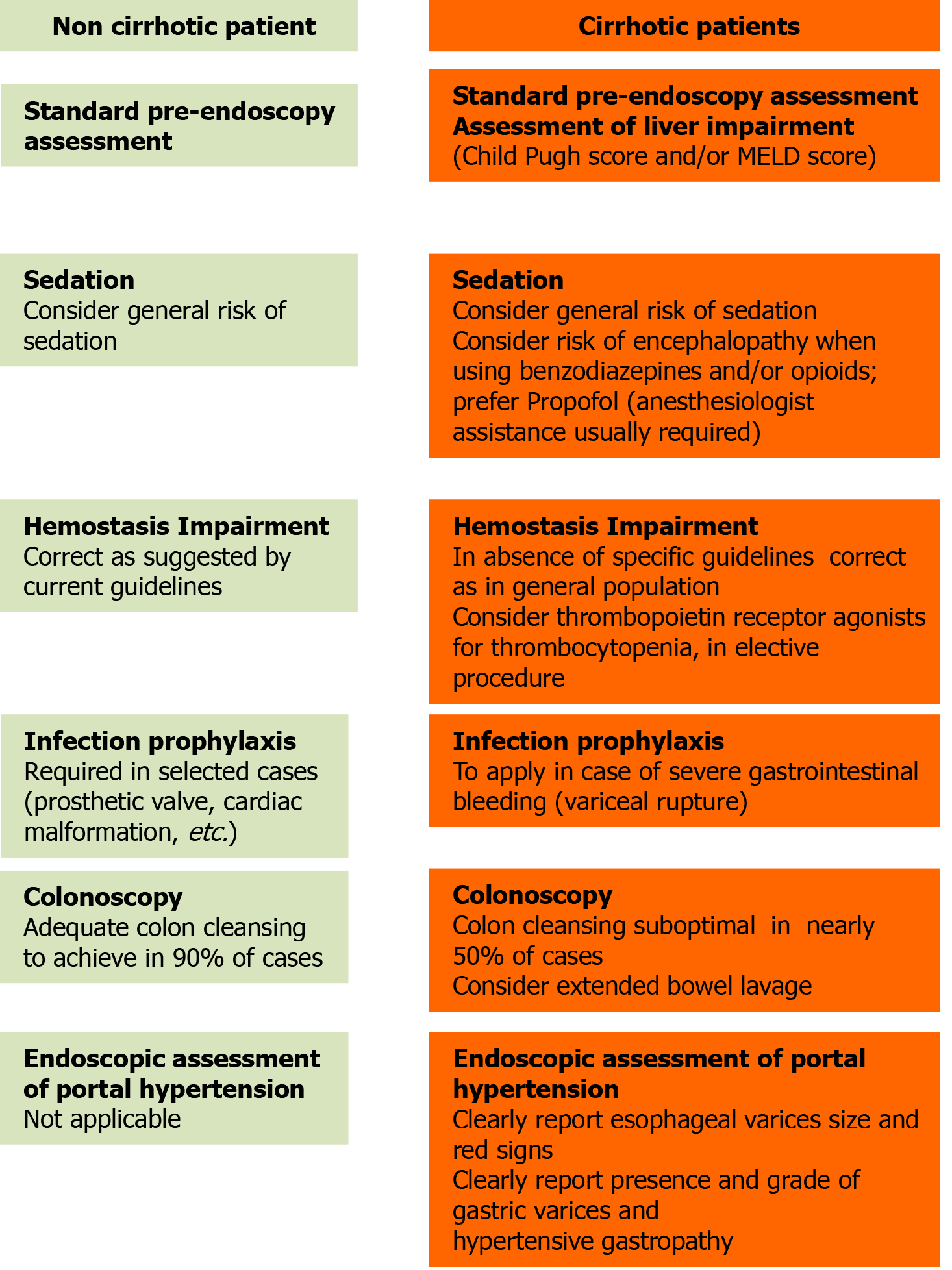 Figure 1 Some tips to consider, while approaching cirrhotic patients (orange boxes) with gastrointestinal endoscopy, are reported in the figure in comparison with general population (green boxes).
These indications (in the majority of cases) are mainly desumed by small volume studies and are not intended as evidenced-based guidelines. MELD: Model for end stage liver disease.
---
Citation: Grassi G, Lenci I, Signorello A, Milana M, Baiocchi L. Gastrointestinal endoscopy in cirrhotic patient: Issues on the table. World J Gastrointest Endosc 2021; 13(7): 210-220
---