World J Gastrointest Endosc.
Mar 16, 2019;
11(3): 256-261
Published online Mar 16, 2019. doi: 10.4253/wjge.v11.i3.256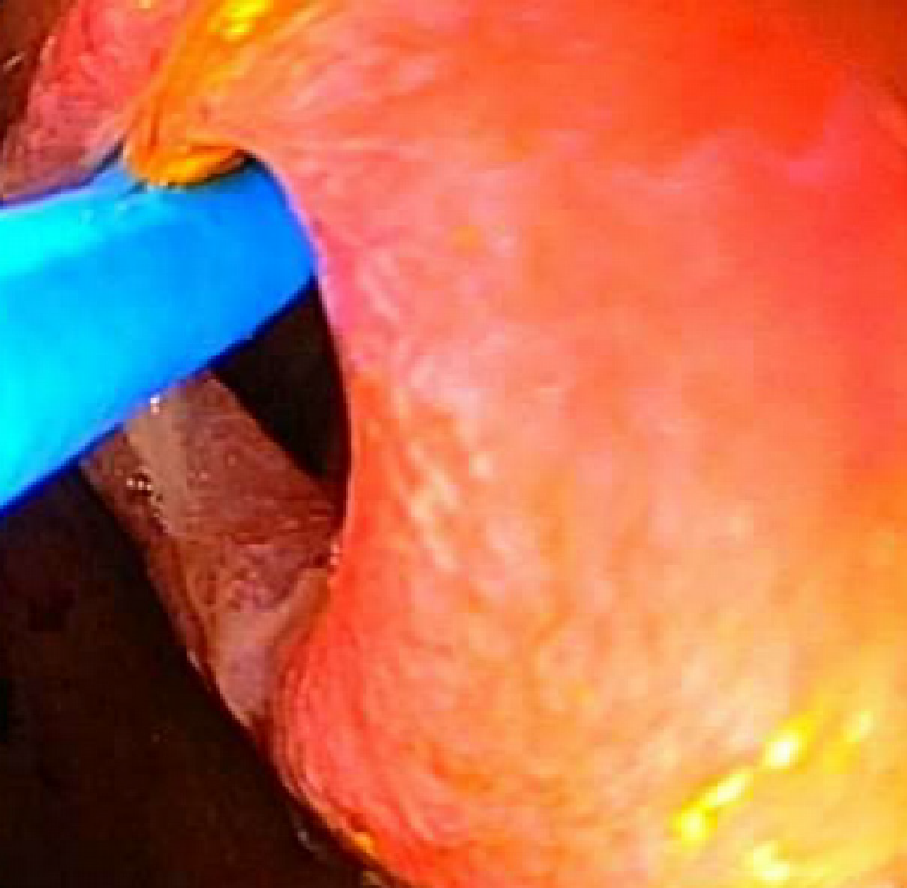 Figure 3 Endoscopic view showing the choledochoscope advanced out from the therapeutic gastroscope traverse across the stricture.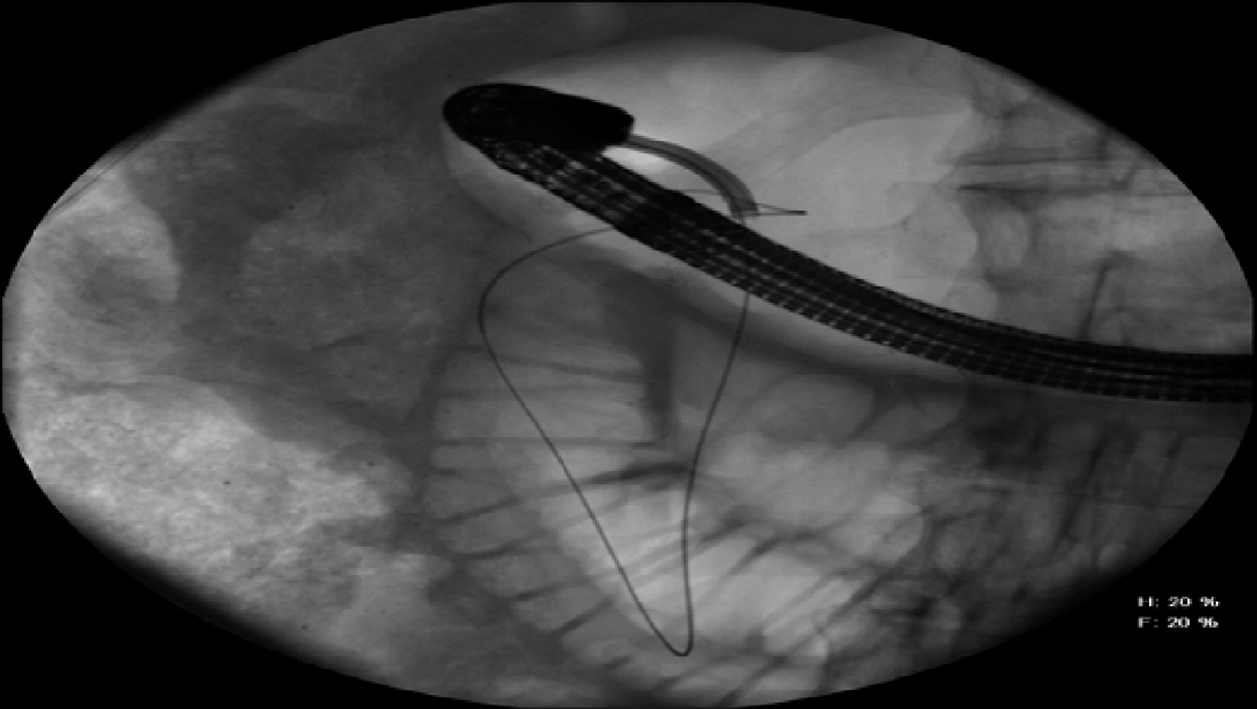 Figure 5 Radiographic view of the choledochoscope (advanced through the therapeutic gastroscope) crossing the duodenal stenosis and allowing passage of the guidewire.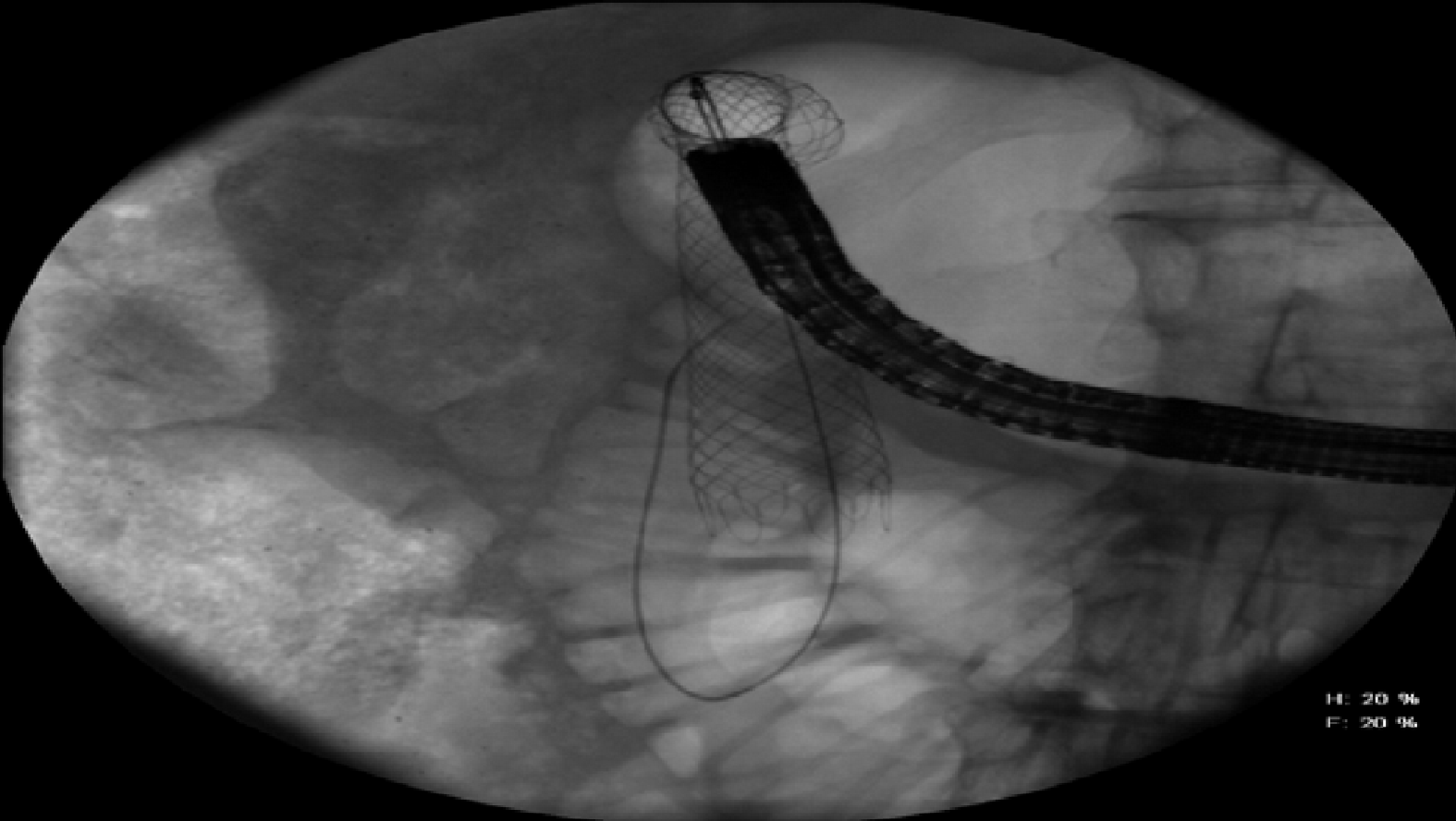 Figure 6 Radiographic view of the guidewire-directed stent placement crossing the duodenal stenosis.
---
Citation: Cho RSE, Magulick J, Madden S, Burdick JS. Choledochoscope with stent placement for treatment of benign duodenal strictures: A case report. World J Gastrointest Endosc 2019; 11(3): 256-261
---